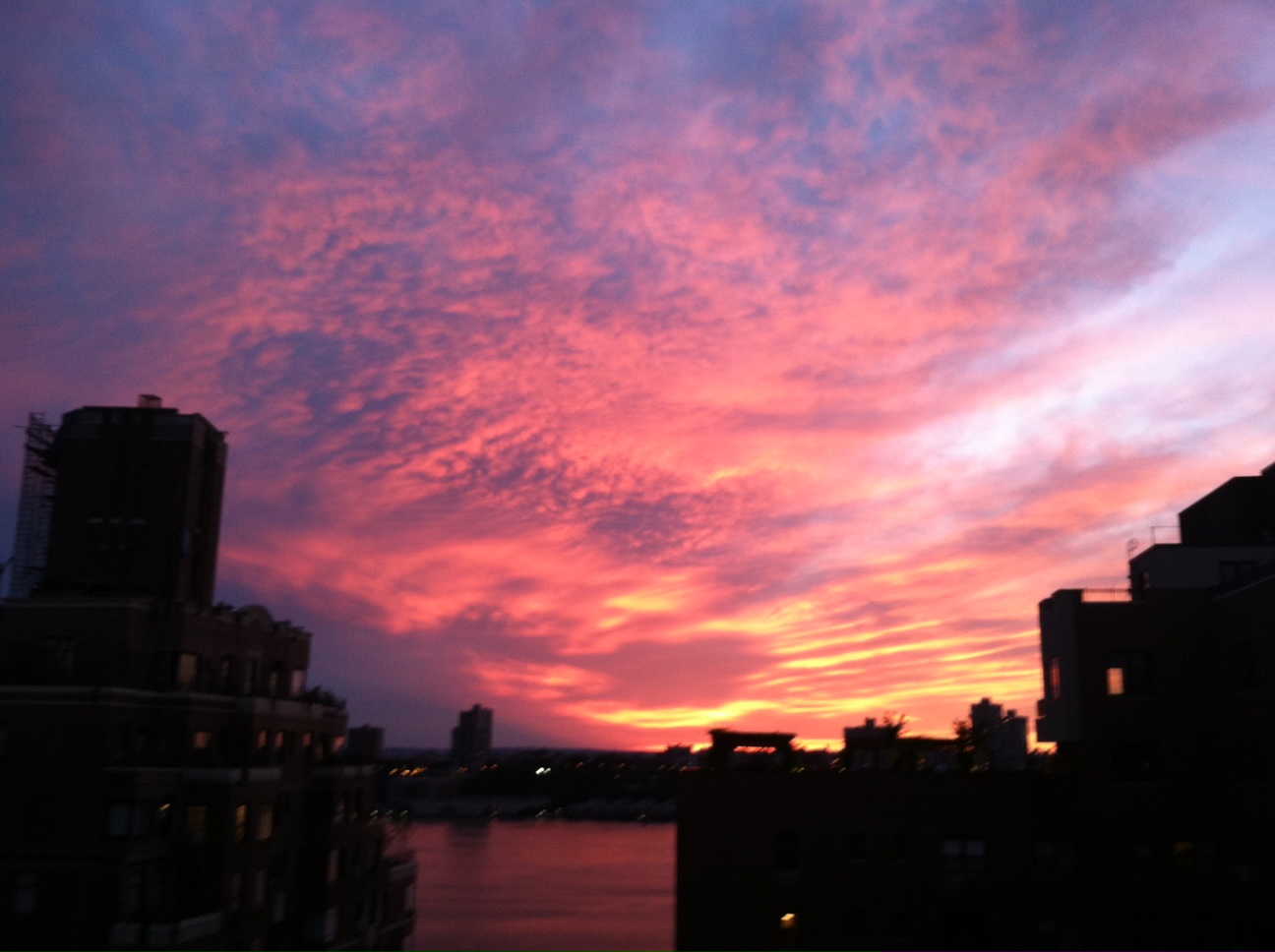 How Beautiful is this???S I took it with my iPhone!
My fellow cast member and friend Robin had a bunch of the cast over to her rooftop for a pre rehearsal gathering. It was so great to see everyone! I can't believe how lucky I am to be a part of this incredible show, and spend every day with these crazy people :) I am so excited!!! Please please please support Big Fish, and get your tickets!!!!
OK, onto the food.
I LOVE sushi. I could seriously eat it every single day. I don't of course, but yesterday I was craving it! I remembered that I bought some dried Nori (the seaweed that sushi is rolled into) and decided to make my own… and it was AWESOME!!!!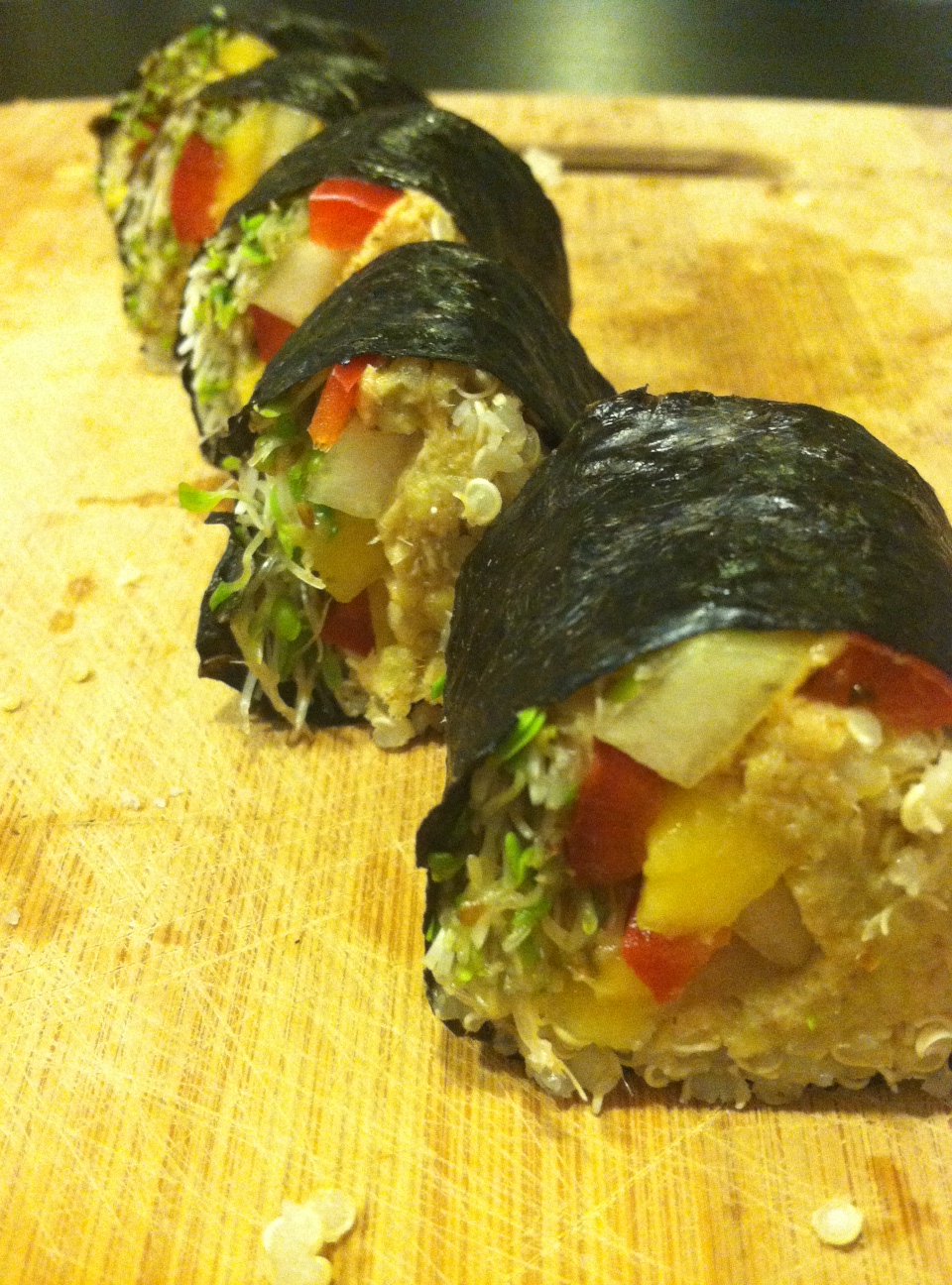 Tuna Can Sushi
1 Nori Sheet (you can buy these at Whole foods, or natural food stores!)
1 can of tuna
1/4 avocado
1 tbs spicy brown mustard (i love mustard in my tuna, you could also substitute greek yogurt, or mayo)
Optional: squirt or two of Siracha sauce
1/4 cup quinoa
1 tsp apple cider vinegar
fillings: sprouts, cucumber, red pepper, mango.. ALL SLICED VERY THIN)
Mix tuna, avocado, siracha and spicy mustard in a bowl. In a separate bowl, mix apple cider vinegar and quinoa. Take nori on a cutting board, and tightly press quinoa flat down on the side closest to you. Next, take HALF of the tuna mixture and spread on top of the quinoa. Take thinly sliced fillings and lay them on top of the tuna. Next, carefully roll the side closest to you into the traditional sushi shape. After you have a long "log", take a very sharp knife, and gently, with a sawing motion, cut the roll into pieces. Serve with a side of soy sauce, and use chopsticks!!! ENJOY :)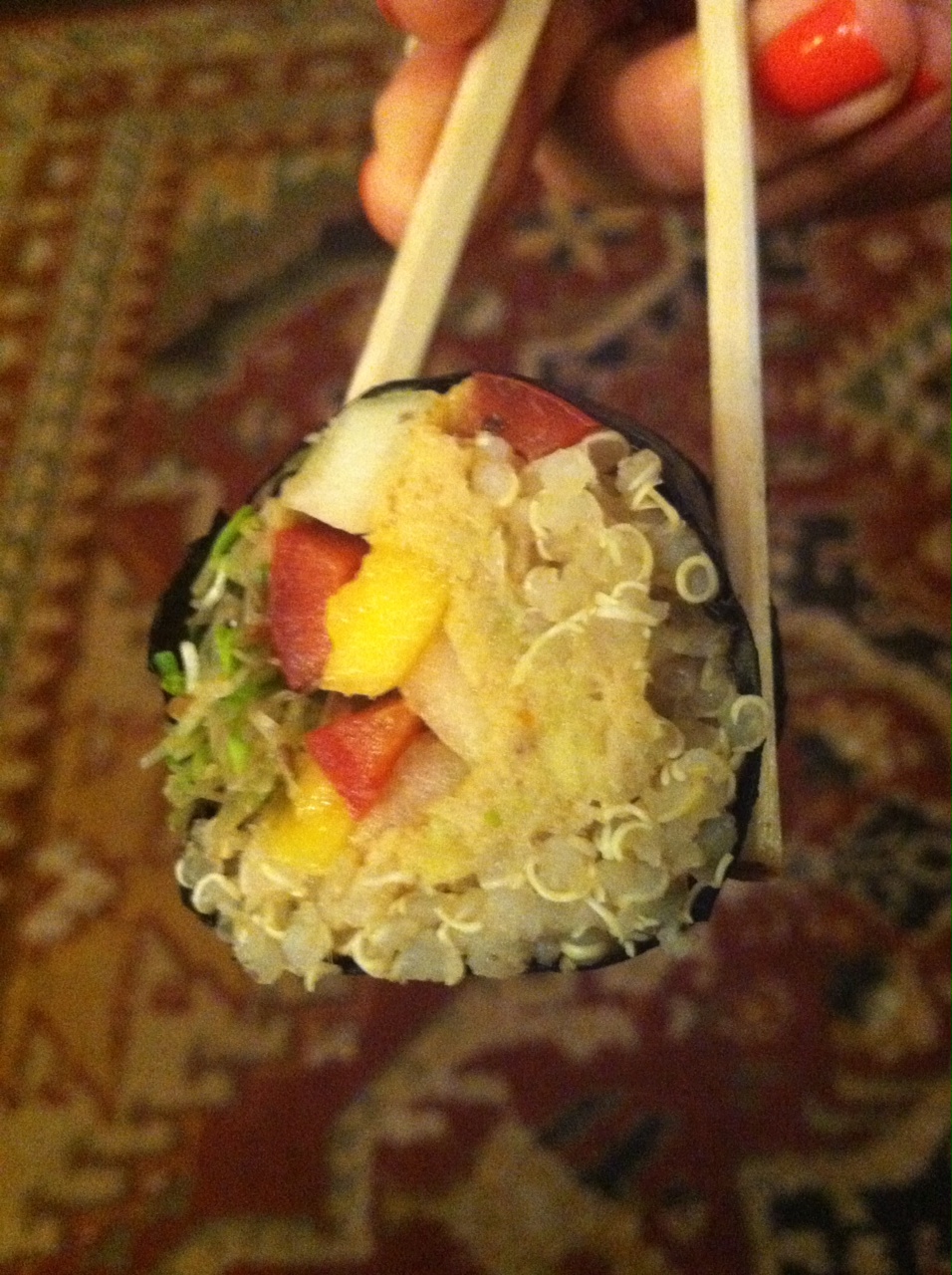 If you make this, be aware that it could just fall apart. The first one I tried, I the sliced of veggies i put in were too big… I couldn't roll it and it fell apart :( (but still tasted good!) The second stayed together beautifully… SUCCESS!!
xoxo SYN