Ever feel like regardless of how much you eat, you are still hungry?
I sure do!
Anyone that spends time with me knows how much I eat. I am constantly eating!! I'm also constantly hungry. I load my plate with food, yet I still never feel satisfied.
I decided to take a close look at my diet and figure out what I was doing wrong.
After I did a little bit of digging, I quickly discovered that I don't get nearly enough protein. Since I am a vegetarian, and I have lots of food allergies, eating enough protein has always been a challenge for me. Although I am a "pescaterian" (someone who's only source of animal protein is seafood) I only eat fish about 1-2 times a month. This really doesn't provide me with a sufficient amount of protein. With the busy schedule and active lifestyle that I live I knew that I had to do something to improve my diet.
Well, there is no better time to start then the present!!!! While looking to pump up the protein in my diet, I came up with this little concoction :)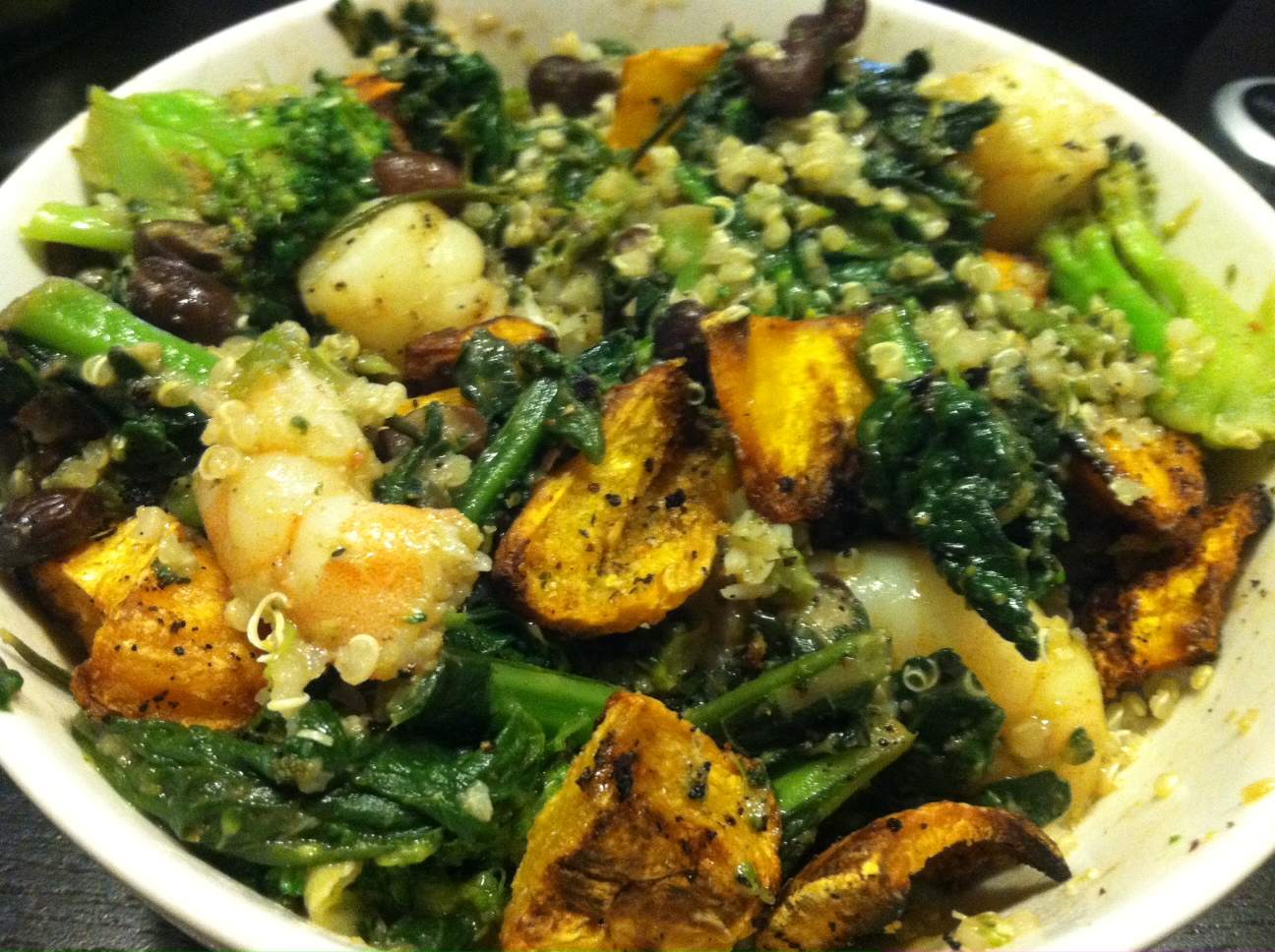 Green Protein Bowl
6 frozen or fresh shrimp
Roasted butternut squash
1 clove minced garlic
1-2 stalks  chopped green onion
Broccoli, spinach and kale (as much or as little as you would like!)
1/3 cup black beans
1/4 cup quinoa
2 TBS goat cheese
1 TBS balsamic vinegar
1/4 cup milk of choice
Salt and pepper to taste
Optional: Fresh chopped rosemary
First, Roast your butternut squash (if you're unfamiliar to roasting veggies use this link! While the squash is roasting, cook the shrimp, minced garlic and green onion in a pan sprayed with cooking spray (add about 2 TBS of water to get things going). Next add the green veggies and optional rosemary. Cover the pan with a lid to speed up the cooking process. Once the veggies are soft, uncover and add black beans, goat cheese, balsamic vinegar and milk. Mix in evenly.
Transfer to a bowl, mix in quinoa and butternut squash. ENJOY!!
This dish is packed with protein from the quinoa, shrimp, black beans and green vegetables. The cheese and milk give it a wonderful creaminess and the vinegar gives it a bit of a punch. This is definitely a new staple in my dinner rep!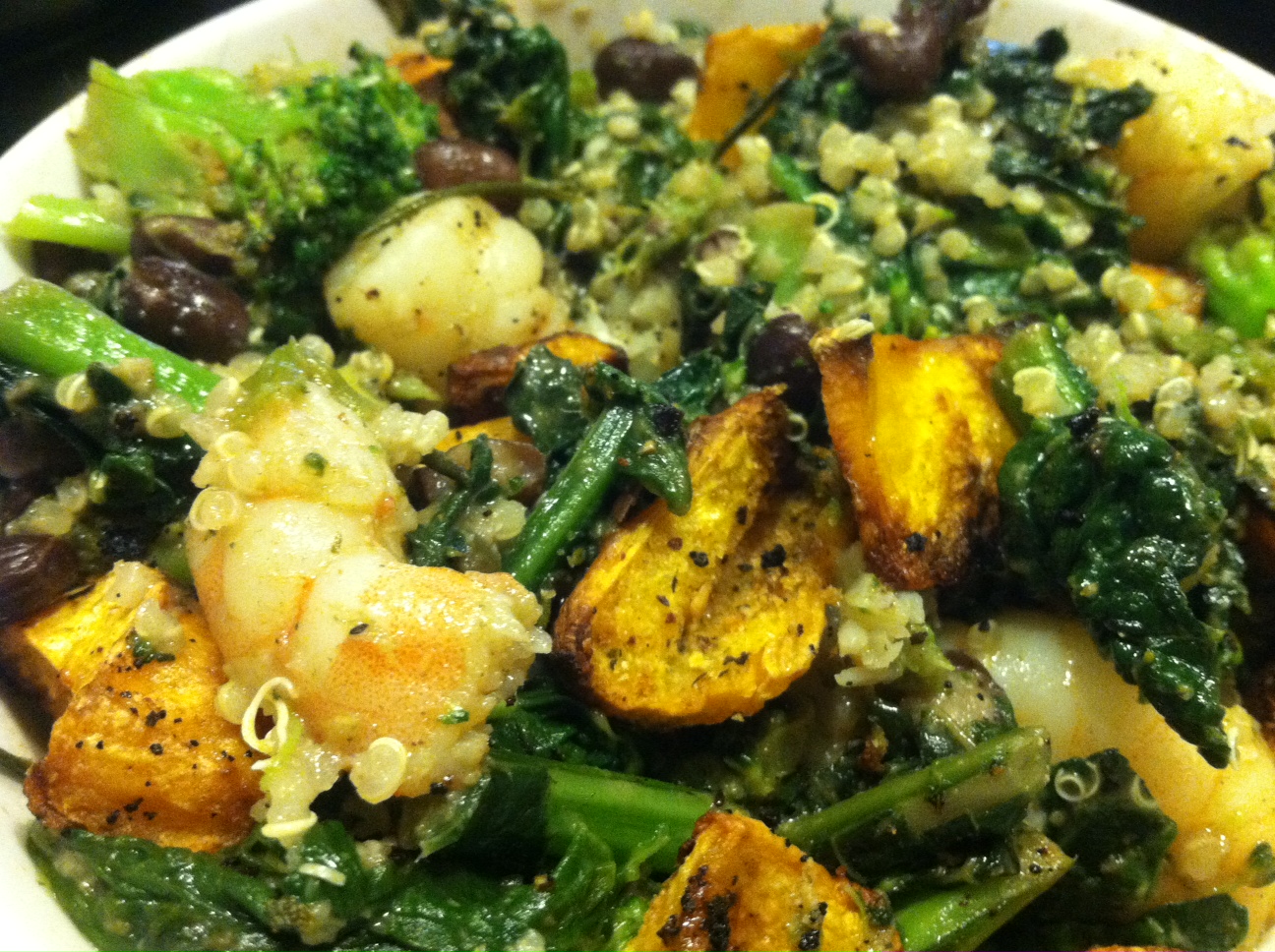 Again, sorry for the sporadic posts. Life has been getting the best of me and unfortunately, work has to come first right now!!! More to come though :)
xoxoSYN