Sorry for the Delay ONCE again. I was having some technical problems and couldn't access my blog!!!
The past few weeks have been really exciting. I am ecstatic to announce that I am a part of the original Broadway cast of Bullets Over Broadway!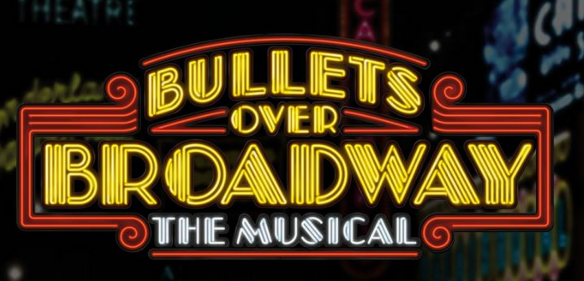 Get your tickets now friends… this show is going to be a HIT. The cast and creative team is amazing, and the show is HYSTERICAL.
Now…onto some food.
Lately, NYC has been freezing and covered in snow! Whenever the weather gets like this, we tend to crave warm and comforting foods. Often times comfort food=High calorie/fat/grease/GUILT…surprise surprise. Well, I promise they don't have to be!
Soup is a fantastic way to fill your belly and make you feel warm and satisfied. Whether you are craving a creamy and thick, or a broth based hearty vegetable , you will be able to enjoy every spoonful without regret.
Creamy Cauliflower and Brussels Sprout Soup
1 medium-sized head of cauliflower
3 cups milk of choice (I use Coconut milk from Trader Joes)
1/4 cup fat-free shredded cheese of choice (mozzarella or shredded is best)
1TBS parm. cheese
1/2 tsp salt
pepper to taste
about 6-8 heads of Brussels sprouts cut in half
Chop cauliflower into large pieces. In a large pan, combine 1 cup of milk, cauliflower, shredded cheese and parm cheese and bring to a simmer (this will cause the cauliflower to steam!) for about 15 minutes, or until soft. Once steamed through, allow the cauliflower to cool for about 5 minutes. Transfer to a blender, add salt and pepper, and the remaining milk and blend on medium until Smooth. You may need to add more milk depending on desired consistence.
Meanwhile, steam halved brussels sprouts. Add sprouts to the cauliflower puree and BAM! It is so yummy and filling! I like to add about 1/4 quinoa to bulk it up a bit
Black bean and Quinoa Veggie Soup
Chopped Veggies of choice (I used Kale, Brussels sprouts, carrots, celery, zucchini and leeks)
1 boxed container of low sodium vegetable broth (about 4 cups)
to taste chili pepper flakes, salt, pepper, dried: basil, oregano, bay leaves thyme
Per serving 1/3 cup black beans
Per Serving 1/4 quinoa
optional: sprinkle of parm cheese
In a large pot, combine broth, veggies and spices and bring to a boil. Once boiling, reduce to a simmer. Simply wait until the vegetables are soft  (about 20 minutes). Per serving, add 1/4 cup quinoa and 1/3 cup black beans  (PORTION CONTROL)!! Sprinkle with parm cheese if desired.
*you may need to add water to the soup if the ratio of Vegetables:broth is not what you want.
Enjoy!
Enjoy your week, and STAY WARM!!
xoxoSYN