Hey friends!!
Well today was great! It was fantastic to see my cast, and to learn the new material. The show is going to be so great!!!
After I came home from rehearsal I was exhausted, hot, and a bit hungry. I decided to that a frozen treat would be exactly what I needed. I wasn't really in the mood for the traditional chocolate ( I know… blasphemy). I wanted something light and refreshing.
Yesterday I froze some watermelon and decided that would be the perfect ingredient to use. I love watermelon. EVERYONE loves watermelon (this is a generalization I am willing to make). I couldn't just blend frozen watermelon. That would be way too boring. 

I decided to pare the juicy watermelon with a fresh cucumber. It was a good idea. This cucumber watermelon sorbet is cold, sweet and most importantly, east to make. The hardest part is going to be sacrificing some of your fresh watermelon to the freezer, but I promise it's worth it.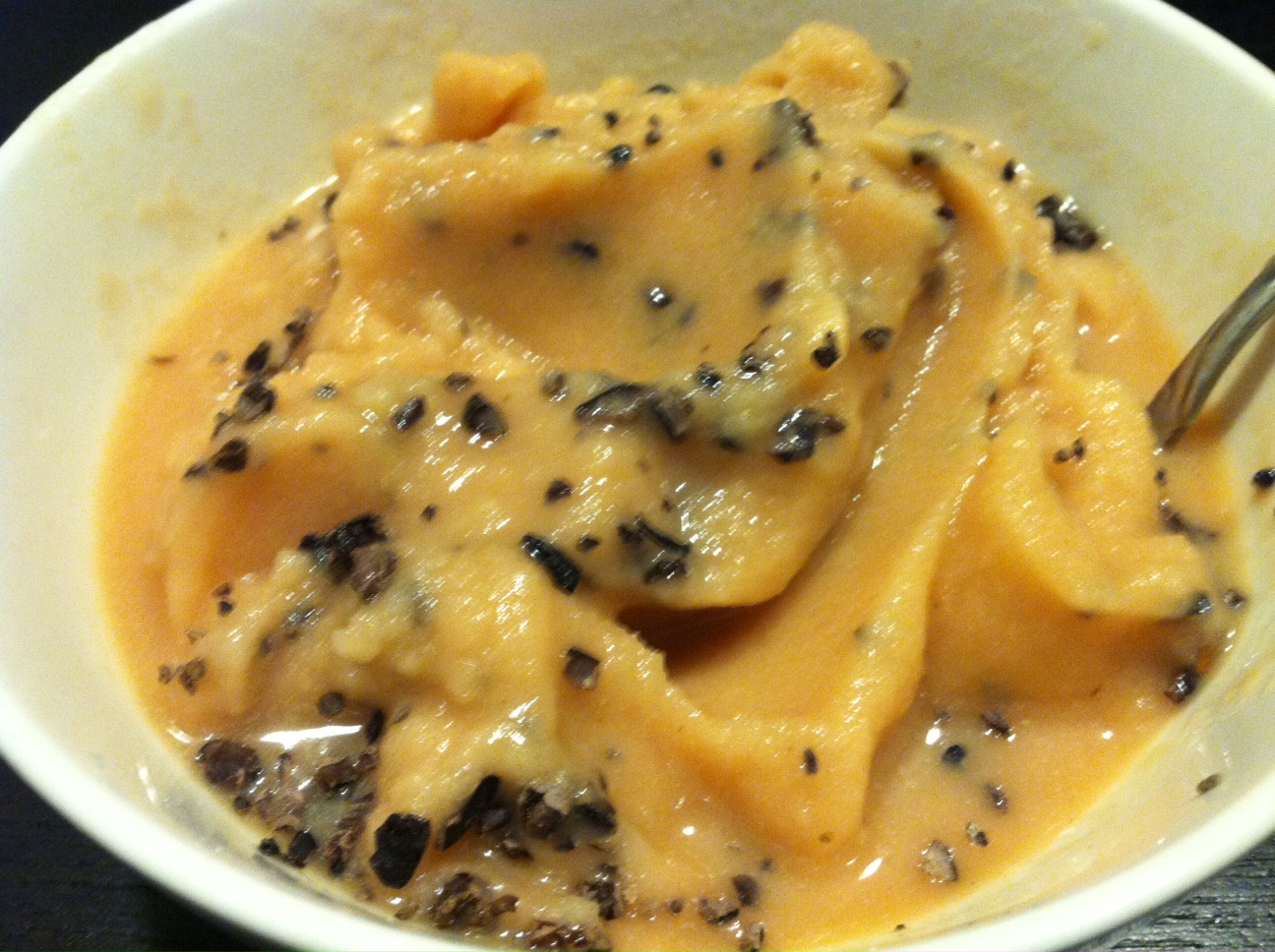 Cucumber Watermelon Sorbet
1 cup Frozen watermelon
1/2 cucumber (skinned)
1 tbs vanilla or plain yogurt of choice
stevia to taste
optional: 1 tbs cacao nibs or chopped chocolate chips
blend all ingredients
Blend all ingredients and enjoy!
Sorry this post isn't the most eloquent. I left my brain in the rehearsal studio!
xoxo SYN