Hello all!! So, I have some sad news. My beloved "Bullets Over Broadway" will be closing on August 24th. Since I'm a swing, I don't have any guaranteed dates that I will be performing, but please check out this fantastic piece of theatre while it is still here!!
On that note, I am now taking on new health coaching clients!!! Email me at [email protected].
I will also be starting to train to be an instructor at Flywheel!!! I am super excited to join this amazing community, and I look forward to teaching such an intense and FUN workout!
I am a member of a CSA share. Essentially, a farmer chooses her freshest most abundant produce, and delivers it to the theatre for us! It is so much fun to see what sorts of fruits and veggies I get each and every week!
There is usually tons of kale. I LOVE KALE. I have been on a kale chip rampage lately.
TIP: If you make kale chips in bulk, you can store them in an empty chip bag (preferable the brown paper bag kind that has wax paper on the inside). They will stay fresh for a long time!

This week, there was no kale, which meant no kale chips= Sad Face
There were Collard greens= Happy face
I was craving my weekly kale chips, but I had no Kale. What's a girl to do?
COLLARD GREEN CHIPS
(Fat free recipe)
1 bunch collard greens
cooking spray
spices (ex. garlic powder, salt, pepper, rosemary, thyme etc)
Pre-heat your oven to 350 degrees (depending on oven)
First wash the collards. Next, DRY it COMPLETELY (dry each individual piece with a paper towel). Pull the leaves off of the stalk. Place the pieces into a large bowl.  Spray a tinfoil lined cooking sheet with cooking spray. Lay leaves evenly across sheet, try not to have too much overlap.
Lightly spray the greens with cooking spray. Sprinkle seasoning on top (I use 21 salute seasoning from trader joes). Bake for about 12 minutes or until leaves are crisp.
Take out of the oven and let them cool. ENJOY!!!
(Honestly, these are the perfect "CHIP")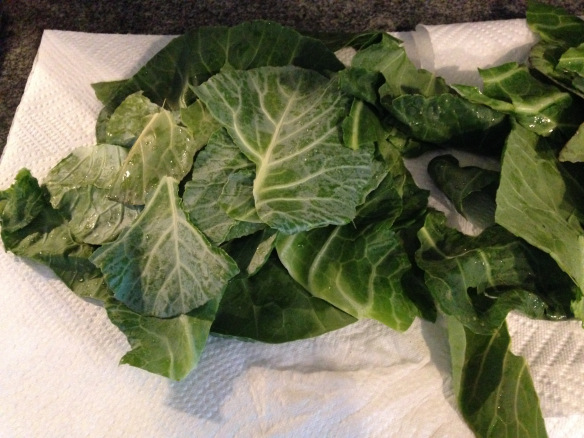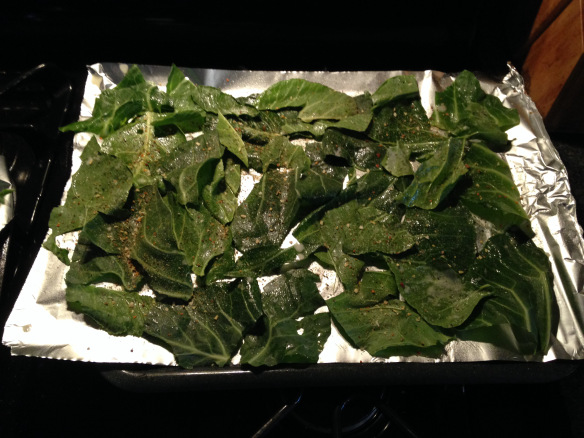 The verdict?? I think I like the collard chips better (bold statement I know)!!! It is a thicker green, so the chip has a more dense texture.
thats all for now!
xoxoSYN