Hey all!
It is no secret that I am a workout junkie. In my humble opinion, there is no better feeling than completing an intense sweat session. Over the past year or so, I have become completely obsessed with Body By Simone. The studio offers classes in both cardio and strength training. The combination of both has really helped to get me strong and feeling good!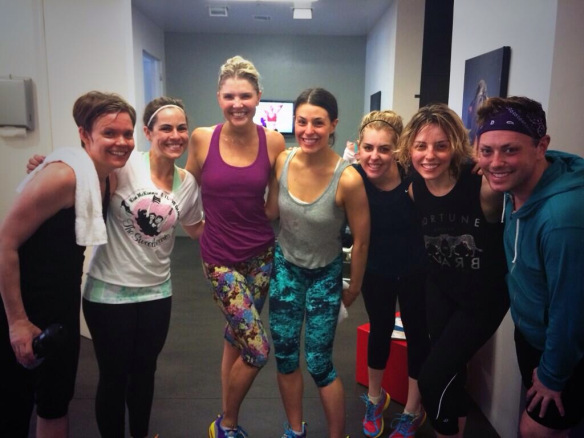 (after class with some friends from the show!!!)
Usually, after a good workout, I like to replenish my body with a protein smoothie of some sort. When making a smoothie at home, try to stick to this equation:
1/4 fruit (1/2 banana, 1/8 cup pineapple
1/2 veggies (greens, carrots, cucumber etc.)
1/4 liquid (water, coconut water, milk of choice -coconut/almond etc)
ice
I always like to add protein powder, chia seeds, stevia, green powder, and sometimes 1/4 avocado or 1 TBS nuts.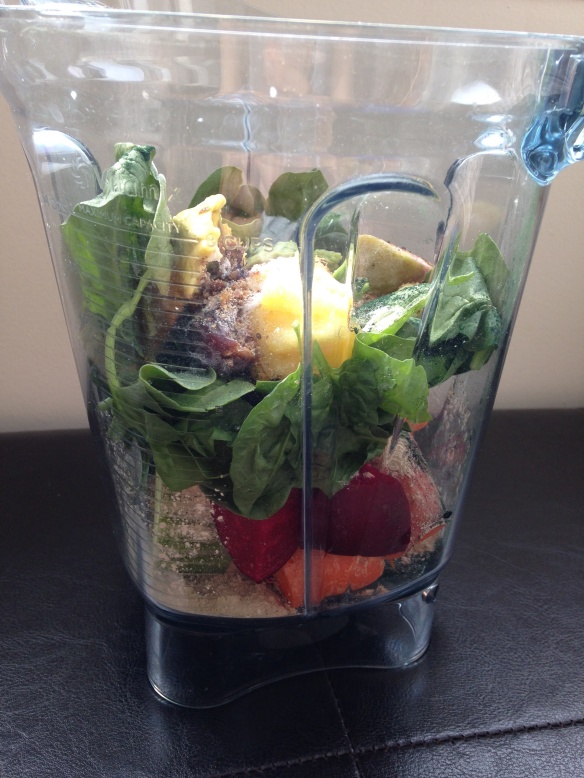 Todays Smoothie:
2 TBS pineapple
1 mejool date
1/4 banana
2 large organic carrots
1/2 organic cucumber
1/2 organic raw beet
1/4 small avocado
organic spinach (I eye-ball it, but id say about 1 cup)
1 tsp chia seeds
1 tsp flax seeds
2 TBS protein powder
1 tsp green powder
4 drops stevia
water
ice
topped with 1 TBS hemp seeds
blended together…..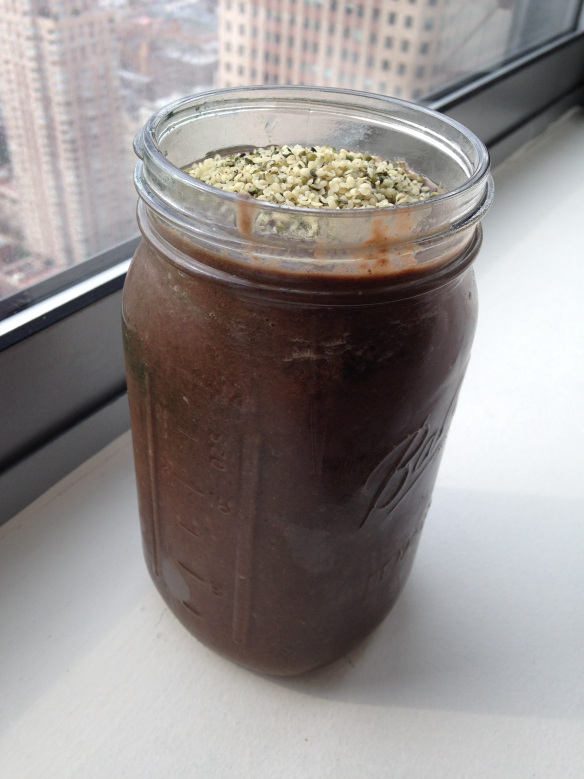 ok,ok so the color isn't the most beautiful, but it was delicious, healthy, and made me feel great!!!
hope you're all enjoying the beautiful weather! HAPPY MONDAY!!!
xoxoSYN