Happy Memorial Day!
I think it is so important to remember that today isn't a day off to have BBQ's and go to the beach. It is about taking a moment to thank and give respect to the brave men and women who have fought for our country.
There are so many people who have lost loved ones due to war. Please, take a moment to recognize their sacrifices as well.
So, things have been a bit hectic around my neck of the woods. My Fiance and I MOVED!!! We are loving our new place, and have finally settled in. Best of all, I have a new AWESOME kitchen which means more experimenting in the kitchen!!
Tonight I whipped out my handy-dandy spiralizer to make some zucchini Pasta.
Here is what it became: CAPRESE "Pasta"!!!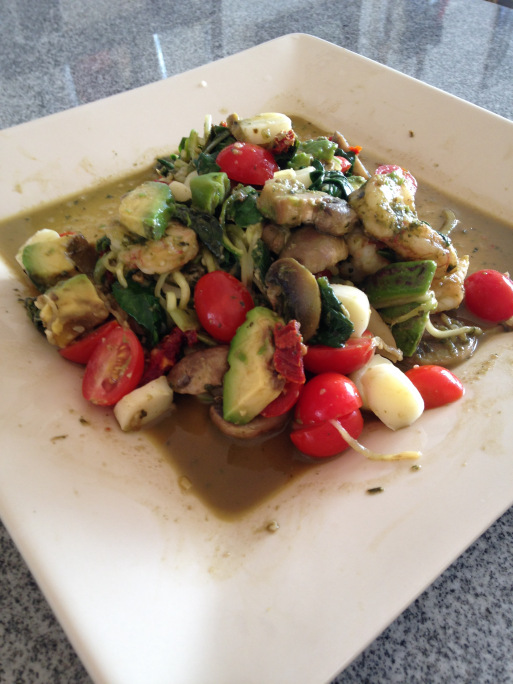 Caprese "Pasta"
serves 1
1/2 Zucchini Spiralized (check out the link on how to do this)
4 mushrooms sliced
1 sliced green onion
1/2 cup spinach
5 uncooked shrimp (or frozen)
basil leaves ripped (i used about 5 large leaves)
2 tbs parm. cheese
1/4 cup cherry tomatoes
1 string cheese (sliced)
1/4 avocado
5 frozen basil cubes (this is optional but adds so much flavor!!!)
2 frozen garlic cubes (or 1 clove chopped garlic)
1/2 tbs olive oil
1 TBS balsamic vinegar
salt and pepper to taste
2 TBS water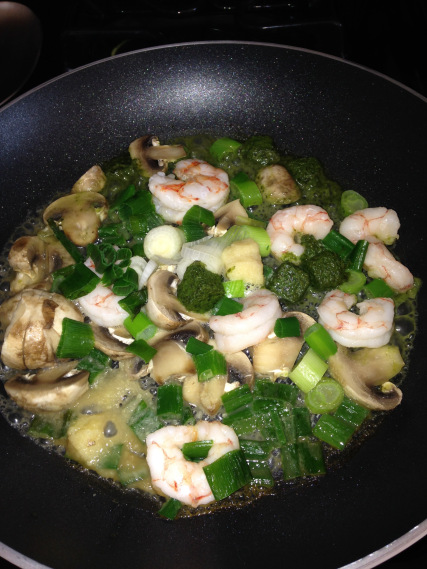 Spray a pan with cooking spray. Add Mushroom, green onion, shrimp, garlic and basil cubes and about 2 tbs of water, cover and cook through. Add spiralized zucchini, olive oil, balsamic, spinach, parm cheese, and basil leaves. Stir until the ingredients are evenly mixed together, and the "Pasta" is coated with the balsamic/oil/parm cheese.
Next, slice avocado, tomato, and cheese stick. Transfer the contents of the pan to a plate, and top with the cold ingredients.
ENJOY!!!!
I enjoyed this with a giant mason jar of seltzer with frozen pineapple pieces in it :)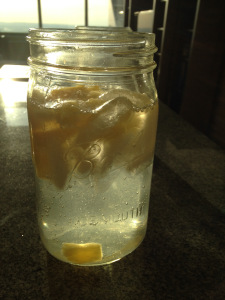 xoxoSYN