Right now, when I open my fridge I don't find all that much. A single apple, left over black beans, a carton of coconut milk, and some catsup is just about all I can find in that pit of emptiness. Unfortunately, I haven't been to the grocery store in a while. Even though I don't have much, I still refuse to eat out!
I live in New York…it costs way to much money! Besides, whatever I come up with from the limited ingredients I have will probably be more enjoyable than just going out and ordering in.
Last night, when I was making my breakfast for the following morning, I realized that I had to use the remaining pumpkin that was sitting in the fridge. I decided to see what would happen if I made my overnight oats with some added pumpkin. I was not disappointed with my results…I mean common…everything is better with pumpkin!!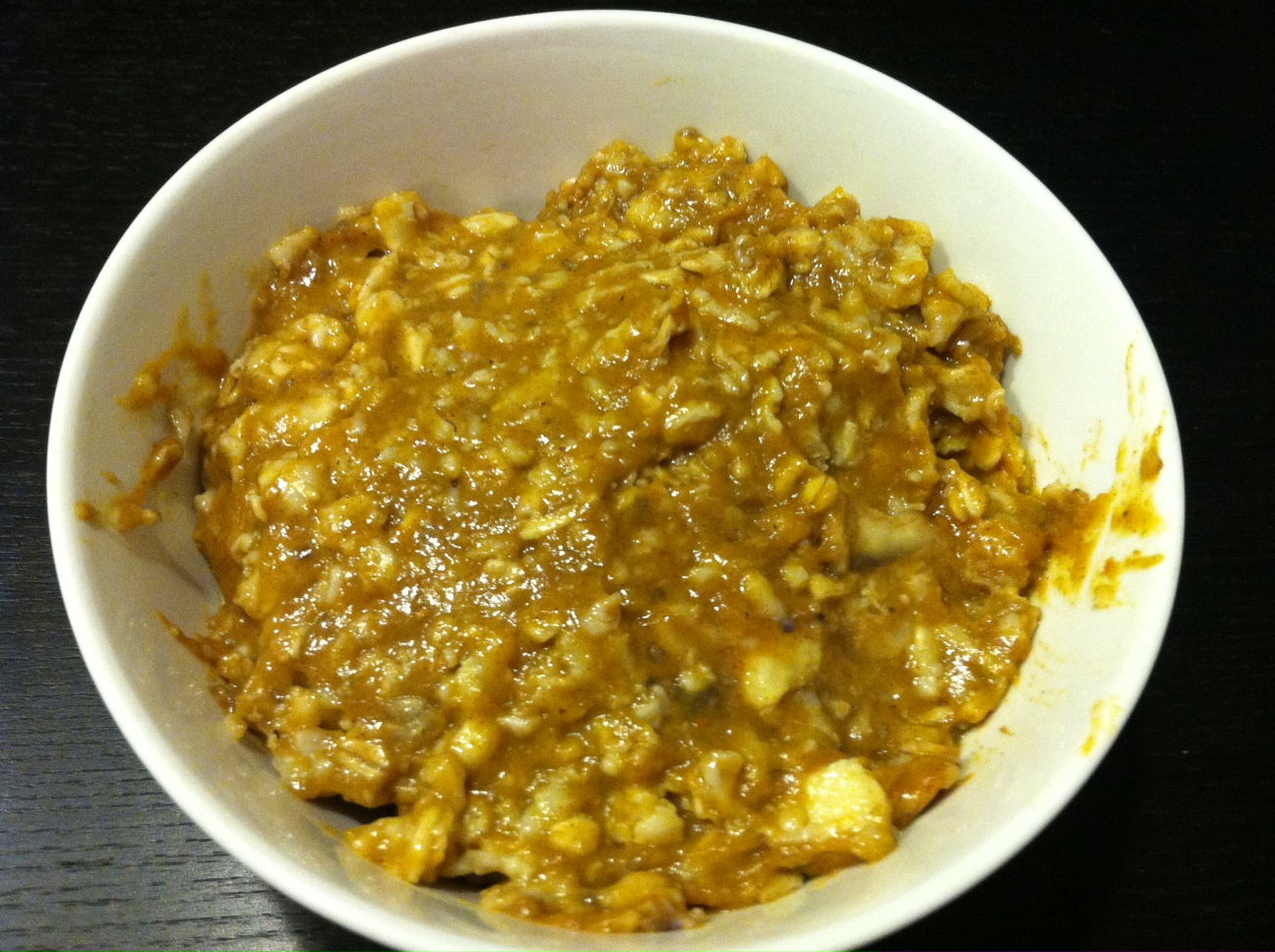 Pumpkin Breakfast Pudding
1/2 Cup dry oats
1 cup water
1/2 tsp chia seeds
1/2 tsp ground flax seeds
1/3 cup canned pumpkin
2 tsp pumpkin pie spice
8 drops stevia (or 2 packets)
1/2 tsp cinnamon
1 tsp vanilla
1 banana sliced
microwave oats, water, chia, flax, stevia and vanilla for 1 1/2 minutes. Transfer to a mason jar. Mix in sliced banana and pumpkin. Put it in the fridge overnight and eat it in the morning. ENJOY!!!!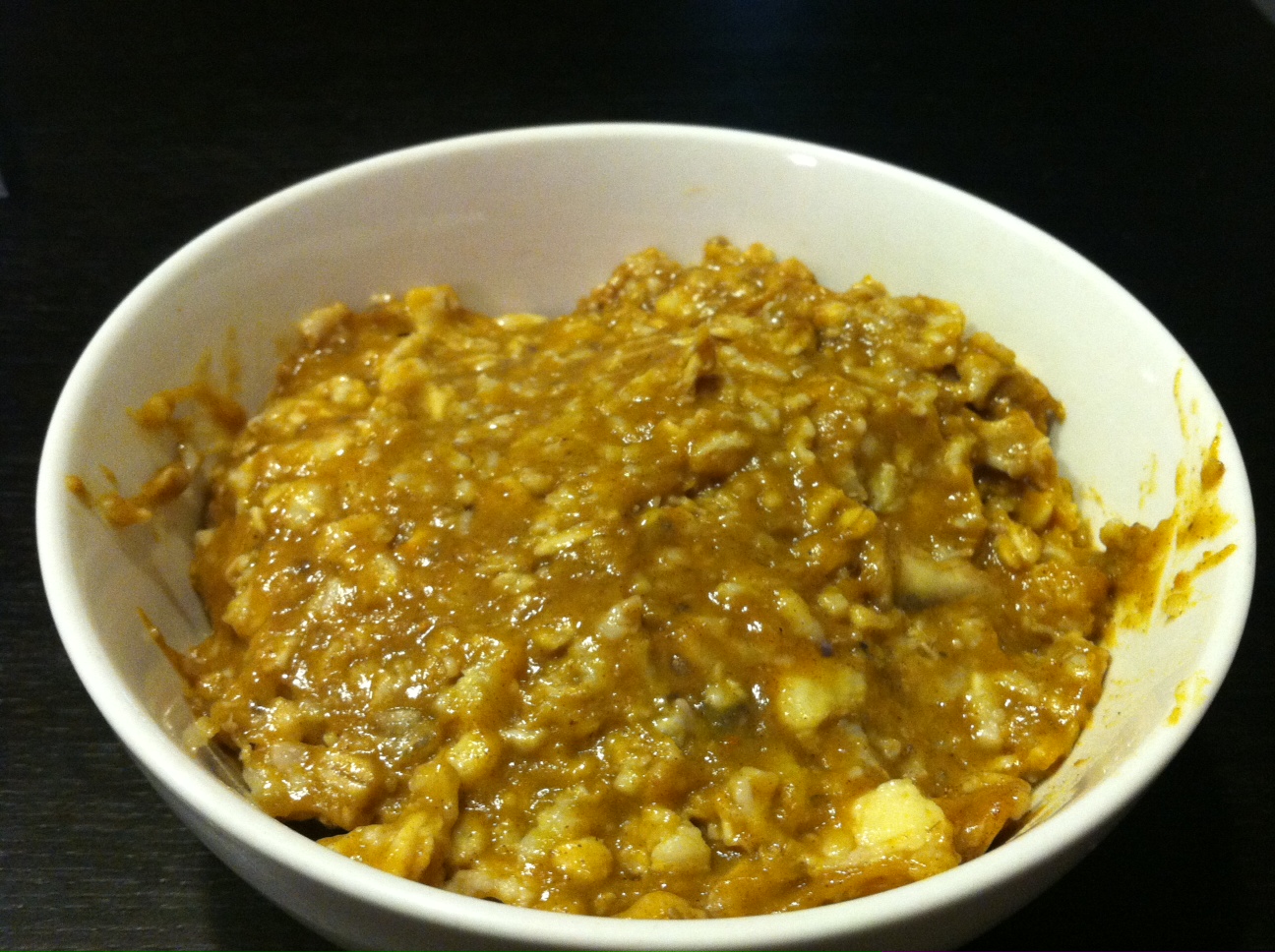 Happy Wednesday everyone!
xoxoSYN