First, I want to apologize if you follow me and got a million emails saying I updated a post. For some reason WordPress is being tricky tonight!
I thought about coming up with a clever title for this post, but then I decided that the feature recipe would speak for itself.
Sometimes, the only thing that will make me happy is something sweet. I'm not talkin' "fruit" kinda sweet. I'm talkin fudgey, chocolatey, melt in your mouth, makes your heart soar with every bite kinda sweet. Sound over the top? Perhaps, but you KNOW you have had that feeling.
Yesterday, I experienced just this! I needed desert, and I needed it immediately!!! I cruised over to my favorite blog, Chocolate Covered Katie, and knew I would find exactly what I needed. I settled on Brownie Batter Dip! Being the control freak that I am, decided to make it with less fat, calories, and make it portion controlled. I then had the BRILLIANT idea to freeze my concoction and enjoy it later as an icy treat! What did I come up with? Something that tastes like Chocolate Fudge, and curiously resembles the texture of Cheesecake.
THEN IT HAPPENED
The Frozen Chocolate Cheesecake Bite was born. The outcome of my concoction was a cold fudge like morsel that reminded me a lot of cheesecake… and it was MARVELOUS!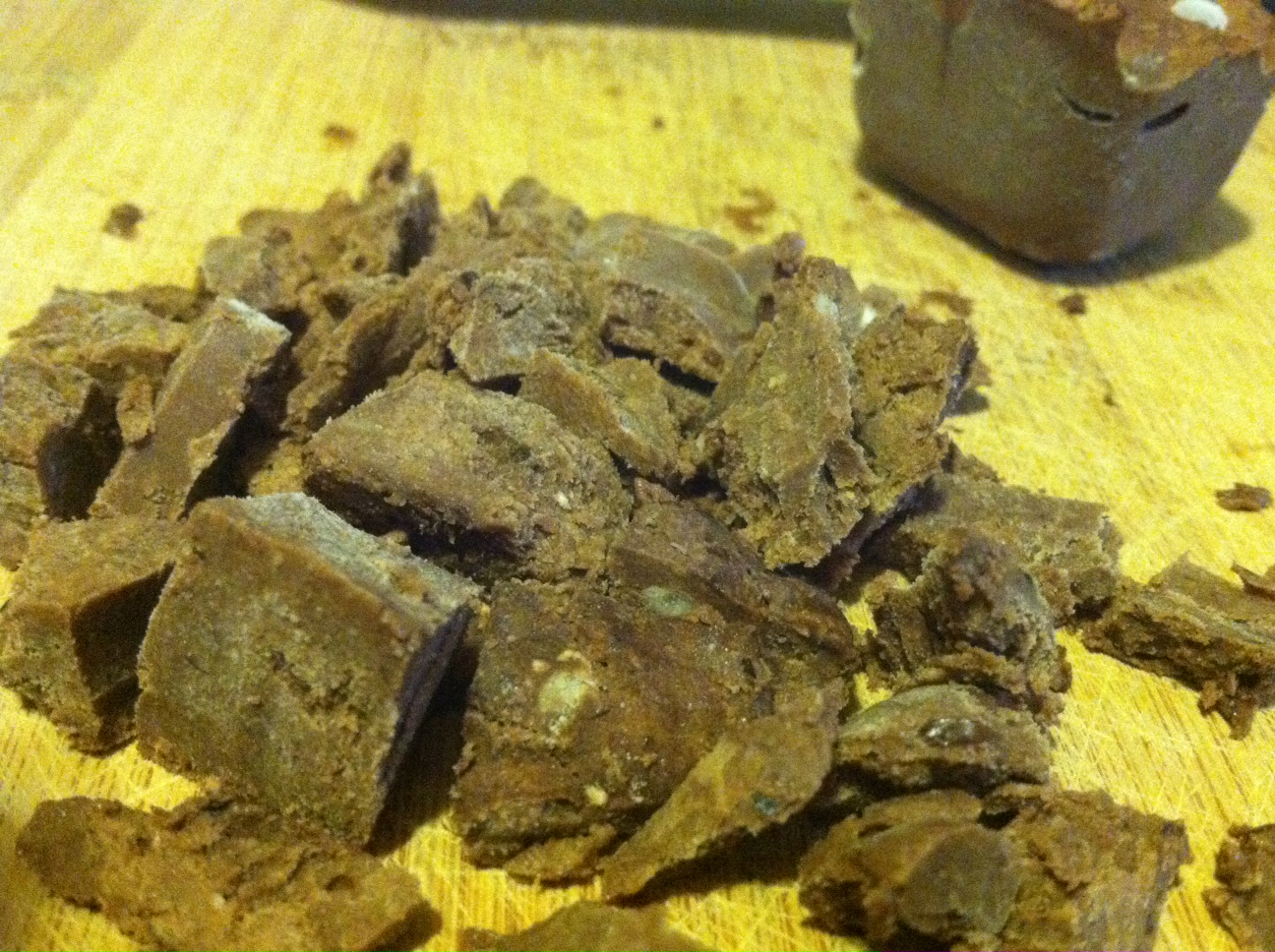 Frozen Chocolate Cheesecake Bites
(Makes 6 servings….or 3….if you REALLY want!)
1/3 cup Black Beans
2 tbs cocoa powder
1/2 banana
1 tbs Nut butter of choice
1 tbs coconut flour (any flour should work)
1 dove dark chocolate square (Or 1 tbs chocolate chips)
1/8 tsp salt
stevia (I used 2 packets)
Melt Chocolate square (or chips) in a cup until soft (about 15 seconds). Combine ALL ingredients (including square) and blend until smooth. Transfer mixture into an ice tray (Should fill 6 cubes). Freeze for a couple of hours until hardened, or over night. Enjoy!!!!
WARNING THESE ARE ADDICTING!!!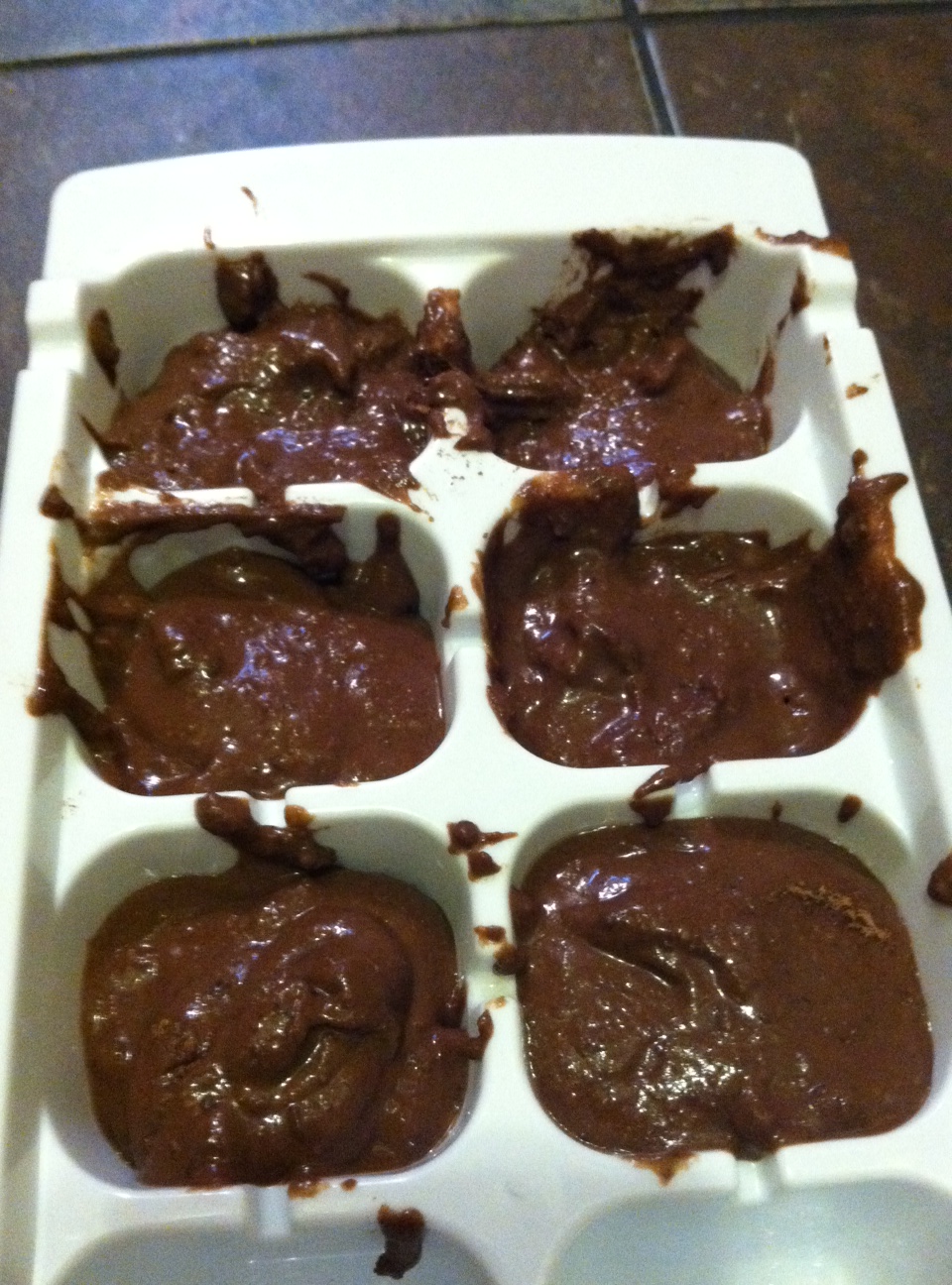 I chopped these up and used them as a topping for a strawberry shake!!!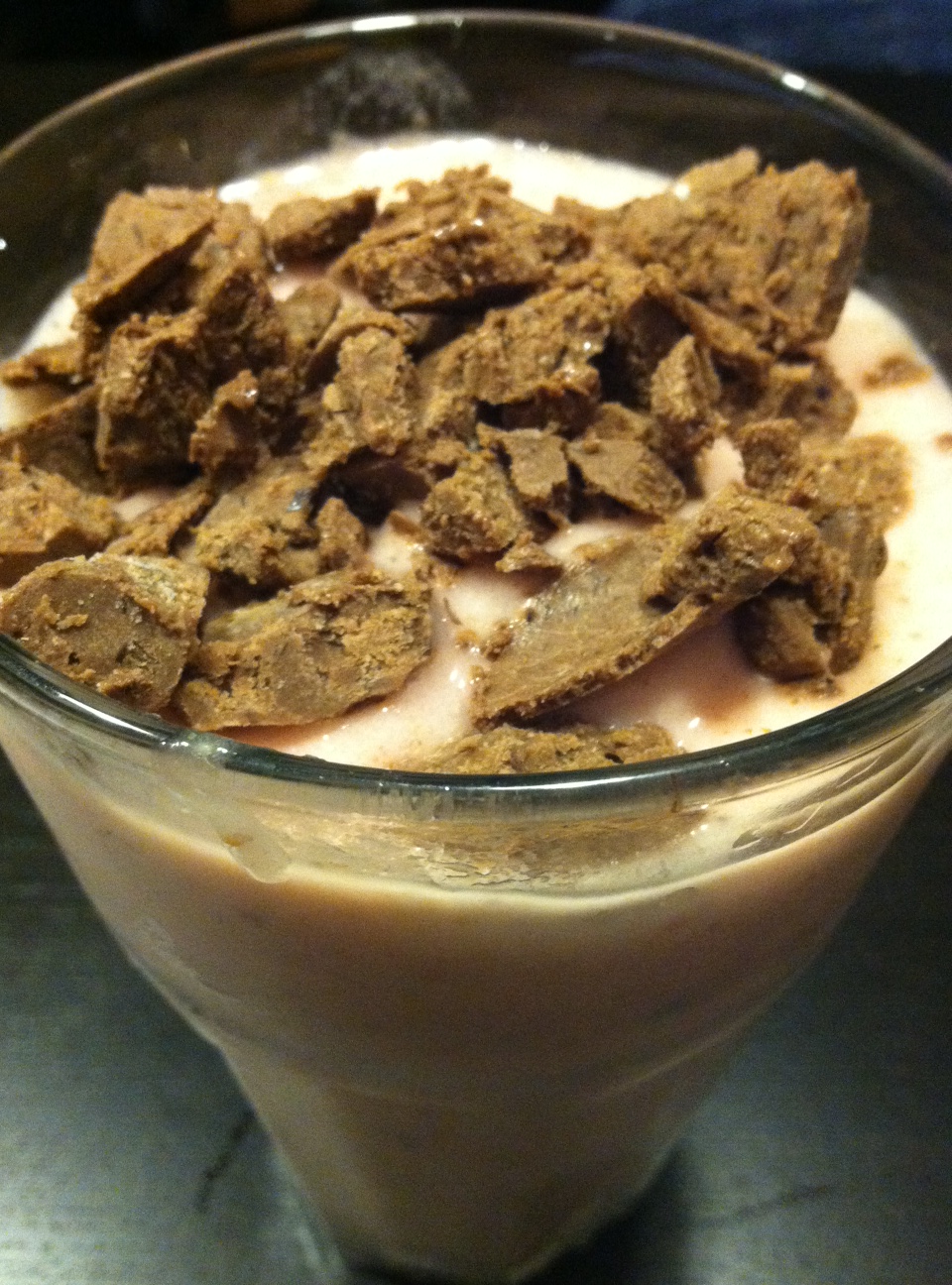 Strawberry Shake
1 and 1/2 -2 frozen banana
handful of frozen strawberries (I don't measure fresh fruit and veggies… maybe 1 cup?)
1/4 cup milk of choice
Stevia
1 tps vanilla
4 ice cubes
OPTIONAL: 1/2 cup greek yogurt
Blend all ingredients and ENJOY!
I will admit, the Cheesecake bites melted a bit when I mixed them into the shake. I enjoy them better by themselves.. but feel free to experiment!!!
xoxoSYN