I'm obsessed with breakfast. I honestly could eat breakfast for every single meal of the day. There is something so comforting about the morning ritual of hot coffee paired with a big bowl of deliciousness. I rarely deviate from my daily oatmeal, but the other morning, I was craving something different. For some weird reason, I was craving pudding. Yep pudding. Who woulda' thought?!
A couple of days ago, I roasted some butternut squash, thinking that I would eventually create something with it, and that's where the idea came from. Now, I will admit, at first I was skeptical. I felt sort of like a mad scientist in my kitchen…adding a bit of this, a little of that. The outcome was more than I could have hoped for. It was creamy, nutty, and packed with vitamins and nutrients. I'm a stickler for textures and this pudding was delightfully velvety and perfectly thick.
Just like a smoothie bowl, this pudding can be topped with just about anything! I decided on raw buckwheat groats, goji berries, pecans, oats, and hemp seed hearts. I love how each and every spoonful has a different goodie hidden inside!
Not only is this stuff delicious, but it is packed with vitamins and nutrients. It's vegan, paleo, and gluten free! Sunflower seed butter (which can be subbed with your favorite nut butter) adds the perfect amount of healthy fats to help ward off hunger until lunch time. It's also packed with cinnamon which is a natural anti-inflammatory.
It's no secret that I am obsessed with all sorts of squash… now I have another excuse to utilize these beauties!!!

Butternut Squash Pudding
This recipe for Butternut Squash Pudding is velvety, creamy, nutty and delicious! It is the perfect way to utilize left over squash, or to sneak some extra veggie into your diet! Vegan, vegetarian, paleo, low fat, gluten free, refined sugar free
Recipe type:
Breakfast, dessert
Ingredients
1 cup roasted butternut squash puree**
1½ TBS nut butter of choice (I used sunflower seed butter)
1 med banana mashed
2 TBS Tapioca starch**
1 tsp stevia
½ TBS cinnamon
2 TBS coconut milk creamer (or milk of choice)
pinch of salt
Instructions
In a food processor, combine all ingredients
Blend until completely smooth
transfer to an air tight container
chill for about an hour
transfer to bowl
add desired toppings
enjoy!
Notes
You can buy canned pureed butternut squash if you find that easier
I pre-roasted the squash and refrigerated it so it was cold. This could be done with warm squash, but I haven't eaten this warmed!

you can probably sub potato starch, or any other starch, without any taste difference. I also think that a flour (oat, quinoa, white etc) would work as well... although I haven't tried it! If you do, let me know!
Hope you enjoy this one! I sure do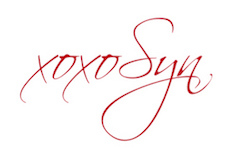 (Visited 184 times, 27 visits today)