It's that time of year again. It's "New Years Resolution" time! A time where gyms are packed, grocery stores are selling out of kale, and everyone is trying to drop that pesky holiday weight.
While, I don't typically make a New Years Resolution myself, I whole heartedly support those embarking on a commitment of health and wellness. It is important to show our bodies some love, and if it takes a New Year to do that, then AWESOME!
When we come home after a long day, the easiest option isn't always the healthiest. When we are tired, cooking is the LAST thing we want to do.  Picking up the phone and ordering in, or putting our hand into a bag of chips may seem like the easiest way to wind down.
The best way to succeed in these sorts of situations is to be prepared. My advice: cook once, and eat 3 or 4 times! It is so easy to come home, starving, and reach for the quickest option. Let's make the easiest option healthy by being prepared!

Friends, meet the best roasted veggies you will ever eat. When I say best ever, I MEAN best ever….as in I could probably eat these for every single meal. They are super filling, warm, and have incredible flavor…I'm talking serious comfort food!!! Most roasted veggies are loaded with olive oil. While I am a HUGE advocate of healthy fats, I don't typically cook with much oil. This recipe goes to show that you don't have to glob on the fat!  I make a bunch, leave them in the fridge, and enjoy them multiple times. When I come home late from a workout, or a long day in the city, I love knowing that I have something already made that is healthy, delicious and guilt free!!
Best Ever Roasted Veggies
This recipe for Roasted vegetables is honestly the BEST EVER. They are super flavorful, fat free, and provide your body with gorgeous vitamins and nutrients. Dig in to this guilt free dish!!
Ingredients
1 medium eggplant cubed (about 1 inch cubes)
1 medium zucchini cubed (about 1 inch cubes)
1 medium red onion cut into wedges and separated
1 red or yellow bell pepper cut into strips (about ½ inch)
1 cup mushrooms sliced
1 cup green beans cut in half
2 cups butternut squash cubed
1 bag baby carrots
3 cloves garlic minced
2 tsp salt (I don't like to use a lot of salt so you may want to add more)
2 tsp dried basil
2 tsp dried oregano

2 TBS nutritional yeast (or parm cheese)

1 can diced tomatoes 25 oz
1 LARGE baking dish
Instructions
preheat oven to 450 degrees

spray baking dish with nonstick cooking spray

put red onion, eggplant and zucchini in baking dish

put in oven and bake for about 40 minutes or until the veggies start to brown (We will call these "Browned veggies!")

While veggies are baking, combine remaining veggies into a large bowl (Plus garlic). Pour entire can (with the juice) of tomatoes into bowl. Mix completely. Add spices and nutritional yeast (or parm cheese). Mix again (We will call this "mixed bowl"!)

Once baking veggies are done, remove from oven and transfer to a separate bowl
Pour "Mixed bowl" into baking dish (be careful, dish is hot!) spread veggies out completely
Layer "Browned veggies" on top
cover baking dish with tin foil and put in the oven for 40 minutes
after 40 minutes, remove tinfoil, and continue to cook for 30 minutes
remove from oven and allow to cool
ENJOY!
This recipe definitely takes a while to make, that being said, it is super easy, and you can kind of forget about it until the timers remind you! I promise that it's worth it. If you're a meat eater, pair the veggies with some chicken or shrimp. For non-meat eaters, bulk up the protein with some beans! I've even topped the veggies with egg whites and it was DELICIOUS.
Try this veggie dish! Being prepared truly helps to maintain a road to success!!!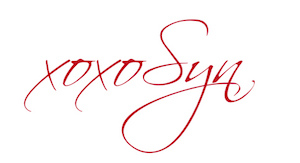 (Visited 212 times, 3 visits today)