Hey all!!! So I apologize for the delay. Unfortunately my site was down for a while. I finally solved the problem, and we are back!
With the holidays approaching, it is easy to overindulge. Overindulgence often happens at parties. Parties often mean  celebrating family, friends, togetherness and laughter. I dunno… overindulgence sounds pretty good to me!
It is important to treat yourself, and truly enjoy the fun things in life. That being said, it is crucial to get back on track. Making small substitutions or swap outs can help to keep you in control and prevent that overwhelming spiraling feeling.
During the winter months, beautiful varieties of squash line the aisles at the grocery store. I absolutely LOVE squash. It's a fantastic replacement for heavy starches. While squash is certainly a starch, it has much higher water content, which makes it lower in calories! SQUASH FOR THE WIN!!
I have been really into spaghetti Squash lately. The vibrant color, and wonderful texture make it a fantastic replacement for pasta. It absorbs flavor really well, which means you don't have to overdress it to get a fantastic taste!!!!

For this tasty dish, I decided to keep it simple. Sometimes, the simplest ingredients create a serious flavor punch! I highlighted garlic, pine nuts, and fresh veggies to made a delicious meal that is light, clean and delicious!
Garlicky Spaghetti Squash
This recipe for Garlicky Spaghetti Squash will leave you guilt free and satisfied. The simple ingredients lend to an incredibly easy and delicious meal!
Cuisine:
Vegan, vegetarian,
Ingredients
1 Small Spaghetti squash
2 small garlic cloves minced
1-2 TBS Nutritional Yeast (or parm cheese)
½ cup broccoli chopped into small pieces
1 cup kale (de-stemmed and torn)
1 TBS pine nuts
salt and pepper to taste
Instructions
Pre-heat oven to 450 degrees
Cut squash in half length wise
line a baking sheet with tin foil. Lightly spray with cooking spray. Place squash flat side down
Bake for about 40 min (or until you can pierce the outside with a fork)
remove from oven and allow to cool.
While squash is roasting, put broccoli and garlic in a pan with about 3 TBS water.
Cover and allow to quickly steam for about 3 min (or until a bright green color is achieved)
add Kale to pan. Cover for about a minute or until kale is slightly wilted and bright green.
Remove from heat, drain water, and instantly pour cold water over the veggie (this stops the cooking process!) Drain ALL water
Using a fork, scoop out the flesh of the spaghetti squash. Transfer to bowl
add nutritional yeast, pine nuts, veggies, salt and pepper. Mix completely
Enjoy!
You really can't go wrong with this recipe. It is simple, clean and delicious. The perfect meal to get you right back on track (until your next celebration!)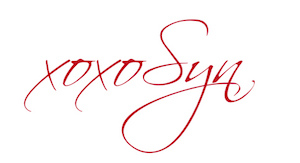 (Visited 1,940 times, 15 visits today)