It is no secret that I am obsessed with cauliflower. It's a great replacement in high carb dishes, and saves you tons of calories. My future father in law has actually lost over 20lbs by simply subbing cauliflower for rice, pasta, pizza etc (really proud of him!).  It's like a miracle veggie.
I had a head of cauliflower in my fridge and have been dreaming up unique ways to use it. I've  recently made cauliflower crust pizza and Cauliflower Sriracha Bites, and wanted to do something completely different. I've never featured cauliflower rice on my blog and decided it was way over due. The winning recipe idea: RISOTTO.
At most restaurants, risotto is usually on the menu as a vegetarian option.  Now, when I go out I like to enjoy myself, but I also like to be somewhat controlled. I never get the risotto because I know it is probably loaded with butter, cheese, cream, and other heavy ingredients (just because a dish is vegetarian doesn't mean it's the healthiest option!). I always forget how much I love risotto because I rarely have it. Well folks, here is a risotto recipe that is made with ZERO fat and zero complex carbs.
I'm seriously excited about this recipe! It highlights cauliflower rice in place of traditional rice, and is beautiful flavored with basil, mushrooms, asparagus and simple spices.  It literally took me about 30 minutes to cook from start to finish. It wasn't complicated at all, and I just used ingredients that I had on hand. It was rich, hearty, and surprisingly comforting. I can see this becoming a regular meal for me (it's also a Keith approved recipe

)

Cauliflower "Rice" Risotto with Asparagus and Mushroom
This recipe for Cauliflower Rice Risotto with Asparagus and Mushroom is absolutely delicious and satisfying. It's Fat-free, gluten-free, sugar-free, vegan, paleo and complex carb-free!
Ingredients
3 cups cauliflower riced (about ⅔ head cauliflower)
¼ cup onion chopped
1 garlic clove minced
½ shallot chopped
1 cup mushroom chopped
1 cup asparagus chopped
¼ cup basil chopped
¼ cup water
½ cup coconut milk (or almond etc)
2 TBS nutritional yeast (or parm. cheese)
½ cup vegetable broth
½ tsp salt
pepper to taste
1 tsp dried basil
Instructions
Using a blender, gently pulse the cauliflower so that it creates a rice like consistency
Spray a large pan with cooking spray
Turn flame to medium heat and cook onion, garlic and shallot for about 3 minutes
add mushroom, asparagus, basil, and water. Cover and allow to cook for about 3-5 min or until soft
Uncover, add cauliflower rice and coconut milk and allow to absorb (about 5 minutes) stirring occasionally
add vegetable broth, salt, pepper, dried basil and nutritional yeast
stir completely and allow veggies to absorb liquid
once you get a risotto like consistency (about 5-7 more minutes) turn off heat
plate and enjoy!
Notes
if your risotto is too "liquidy" add 1 TBS flour (I would use oat flour)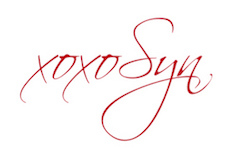 (Visited 5,286 times, 40 visits today)