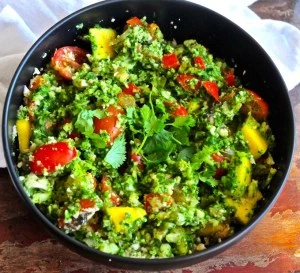 HEY ALL!!!
Sorry for being so incredibly MIA lately. I've been swamped with making last minute wedding decisions (it's in less than two months!!!!!), and auditioning. These past two weeks have been really great, but super busy. I found myself really missing my blog and sharing yummy ideas with you all! On that note, I'm glad to be back!!
I want to take a second and brag on my father in law. He has lost over 20 LBS by simply cutting out starches and replacing it with things like cauliflower Rice, and Zucchini spirals! HOW AWESOME IS THAT?! I love rice, oats, groats, quinoa, but sometimes it's nice to replace it with a veggie.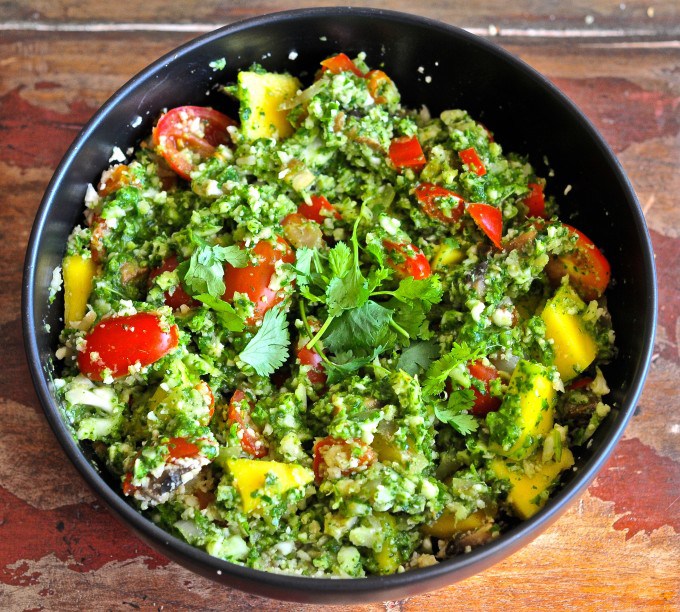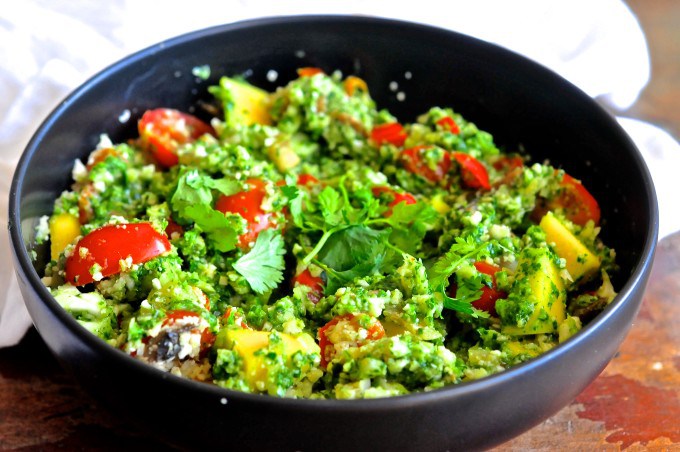 In honor of Cinco de Mayo, I wanted to feature a Mexican inspired recipe! This green beauty replaces starchy rice with cauliflower. The cauliflower is such an amazing substitution, and this bowl was not only tasty, but super low in calories and has zero refined carbs! Cauliflower for the WIN!
I knew that I wanted to create a yummy sauce to mix into my "rice" base. Now, I LOVE a good sauce, and this green sauce is KILLER.  It's tangy, spicy, creamy and AMAZING. Am I tooting my own horn? Possibly, but I am now OBSESSED with this stuff!

Mexican Cauliflower Rice Bowl
This Green Mexican Cauliflower Rice Bowl is spicy, sweet, tangy and satisfying! Cauliflower replaces rice to create a low calorie, zero refined carb meal. This is low fat, low carb, vegan, paleo, and sugar free! Enjoy as a side dish or as a main course! Double or triple recipe and bring it to a party!
Ingredients
For the Bowl
1½ cup Riced cauliflower
⅓ cup onion chopped
⅔ cup red bell pepper chopped
1 medium portabella mushroom chopped
1 clove garlic minced
2 TBS water
½ tsp cumin
salt and pepper to taste
Mango chopped
Cherry Tomatoes Chopped
For the Sauce
1 cup kale chopped
1 cup cilantro
¼ cup coconut milk yogurt (I use SoDelicious Brand)
¼ avocado
½ jalapeno chopped
½ garlic clove minced
juice of two limes
salt to taste
Instructions
Break cauliflower into florets
Lightly blend until you get a "rice like" consistency- (makes about 2-3cups)
Using a cheese cloth or a dish towel, squeeze excess water from cauliflower
Transfer to a bowl
Spray a skillet with non-stick cooking spray
add water bell pepper, onion, mushroom and garlic. Cook over medium heat until veggies are soft
add riced cauliflower, cumin, salt and pepper. Cook for another 2 minutes and set aside
In a food processor, combine all sauce ingredients. Blend until smooth
add sauce to rice mixture. Add tomato and mango. Mix well
ENJOY!
I hope you all love this as much as I do. I think this would be the perfect side dish to serve at a party. I definitely will be bringing this to a BBQ sometime this summer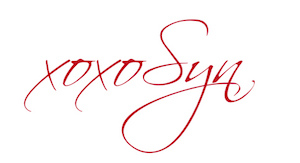 (Visited 6,532 times, 29 visits today)