Remember me?!
I know, I know, I haven't posted in such a long time. Unfortunately, life has gotten in the way of my creative culinary endeavors and I haven't had the time to get into the kitchen to brew up anything for the blog! Luckily, I'm Back!!!ONE QUICK ANNOUNCEMENT!
**I'm teaching again at Flywheel!! Check out the schedule and come take my class!!!!!**
I am always inspired by fall. Maybe it's the beautiful weather we are experiencing here in NYC. Maybe the seasonal change reflects new beginnings, and opportunities. Whatever it is, I am feeling more positive, hopeful, and determined than I have in a really long time!
Fall=pumpkin. Every year, without fail…Fall=pumpkin. I love all things pumpkin, and when I saw those little cans popping up at Trader Joe's and Whole foods, I knew that it was time to create some awesome pumpkin inspired recipes!!
Lately, I have been needing quick grab and go snacks. I have been teaching quite a bit and need to eat things that won't weigh me down, but will give me the necessary energy to make it through a high energy cycling class! These Bars are exactly that. They are light, chewy, and totally satisfying. Gluten free oats serve as a slow release energy source. The nuts and seeds help to keep me full, and satiated. I also added protein powder for an extra punch (need to rebuild those muscles!!) The real highlight in these bad boys is Maca powder!  Maca is incredible. It helps to support an elevated level of endurance and stamina, and also helps to balance your hormones! HELLO SUPERFOOD!
Another reason I KNOW that these bars are awesome is because my husband LOVED them. Now, hubby is pretty critical of anything "healthy" that I make. I urged him to try these bad boys and not only did he like them, he promptly ate about 5 of them for breakfast. THESE ARE HUBBY APPROVED!!! That in itself is a success

Pumpkin Maca Protein Bars
This recipe for Pumpkin Maca Protein Bars will blow you away! They are sugar free, vegan, and are packets with healthy ingredients.
Ingredients
½ cup pumpkin puree (not pumpkin pie filling!)
1 medium banana mashed
½ cup rolled oats
¼ cup pecans chopped
¼ cup sunflower seeds (or pumpkin seeds)

2 tbs raw buckwheat groats

2 tbs chia seeds

2 tbs hemp seeds

4 tbs low fat shredded coconut
1 tsp vanilla powder (see note)
1 tsp cinnamon

4 tsp pumkin pie spice

1 tsp stevia powder
⅛ cup dark chocolate (I used 85%) chopped (or chips)
1 tbs Maca powder

2 tbs protein powder of choice

2 medjool dates pitted, and chopped
Pinch of salt
Instructions
Preheat oven to 350 degrees

Chop pecans, chocolate and medjool dates

In a large bowl, combine all ingredients and mix well to combine
Line a small baking dish with parchment paper (spray with non stick cooking spray or LIGHTLY grease with coconut oil)
spread mixture into dish, flattening out the top.
Bake for about 30 minutes until bars are solid (they shouldn't be mushy)
remove from oven and allot to cool for about 20 minutes
cut into bars
ENJOY!
bars keep for about a week in a sealed container. Best if kept in the fridge
Notes
if you want a sweeter bar add :
2 TBS honey or maple syrup

Maca can be omitted

Vanilla powder really enhances the vanilla flavor, but vanilla extract can be substituted!
I am absolutely in love with these pumpkin bars. They are the perfect fall treat! They would be a great addition to any dessert line up for thanksgiving… I mean everyone needs a healthy option

I'm am so incredibly excited to be back on the blog, and I look forward to sharing all of my goodies with you all!!!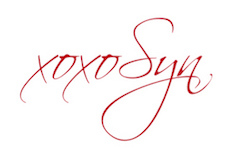 (Visited 778 times, 8 visits today)