So I have been getting a ton of feedback on my Guilt Free Creamy Alfredo Sauce. I mean it is pretty awesome if I do say so myself. I have said so before, but I love "cheating the system." I get great satisfaction from knowing that I am eating a yummy substitution for an otherwise unhealthy food. I believe in moderation, but who wants to MODERATE!? This is why I felt compelled to come up with yet another amazing  guilt free replacement for those crave worthy high fat dishes!
When I was at Trader Joes, I picked up a jar of roasted red pepper packed in water. I decided this would be the perfect base for my sauce. Roasted Red Pepper Cream Sauce.. that sounded tantalizing!
What I came up with was veggie packed, low-calorie, fat-free goodness.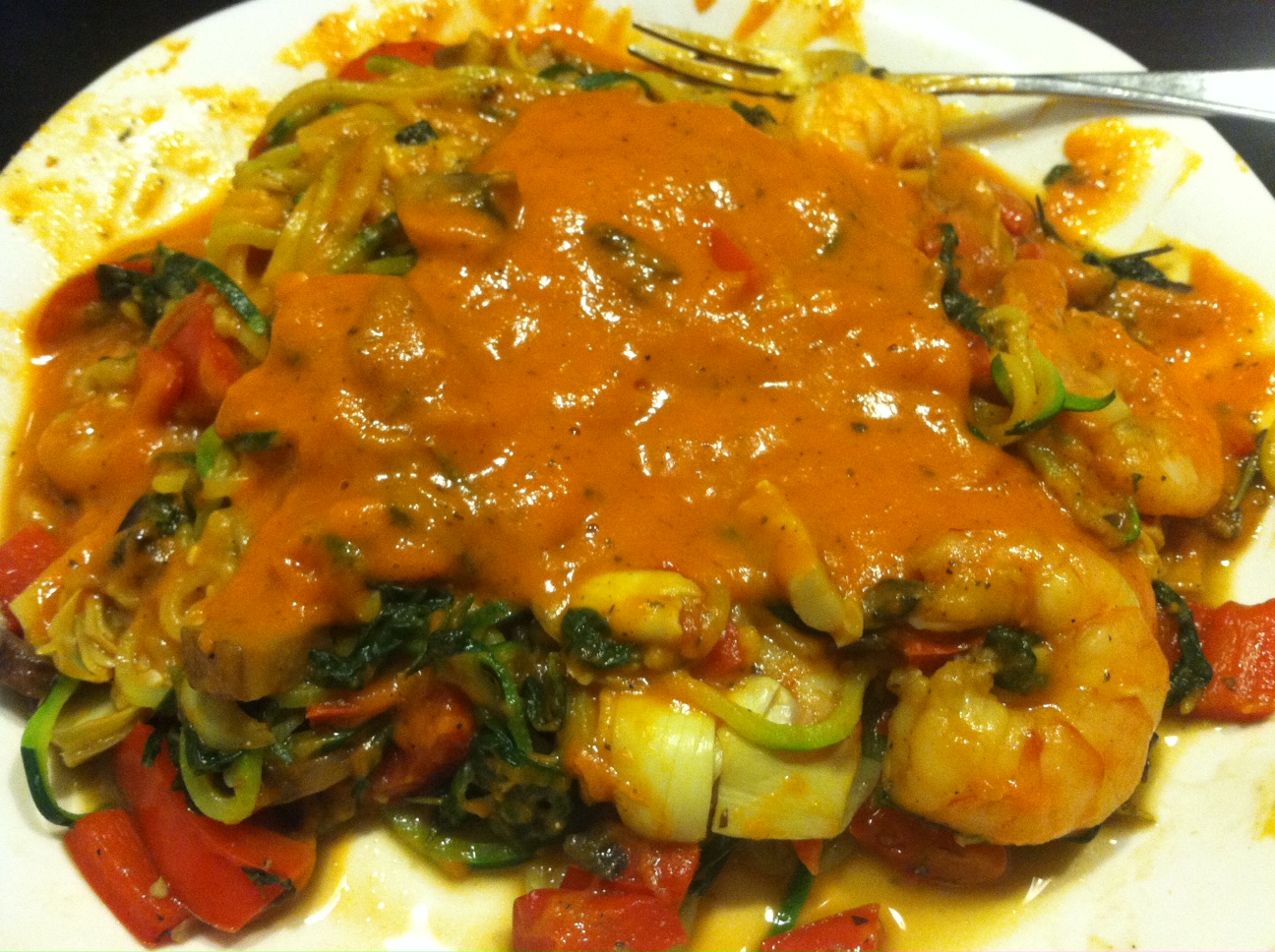 Roasted Red Pepper and Butternut Squash Cream Sauce
(ya.. it's a wordy title)
1/2  of a roasted or steamed butternut squash (or about 2 cups cubed)
1 cup milk of choice (So Delicious is my pick)
1 roasted red pepper
2 cloves chopped garlic
1 TBS nutritional yeast or parmesan cheese
1 tsp dried basil
1/8 tsp salt
1/8 tsp pepper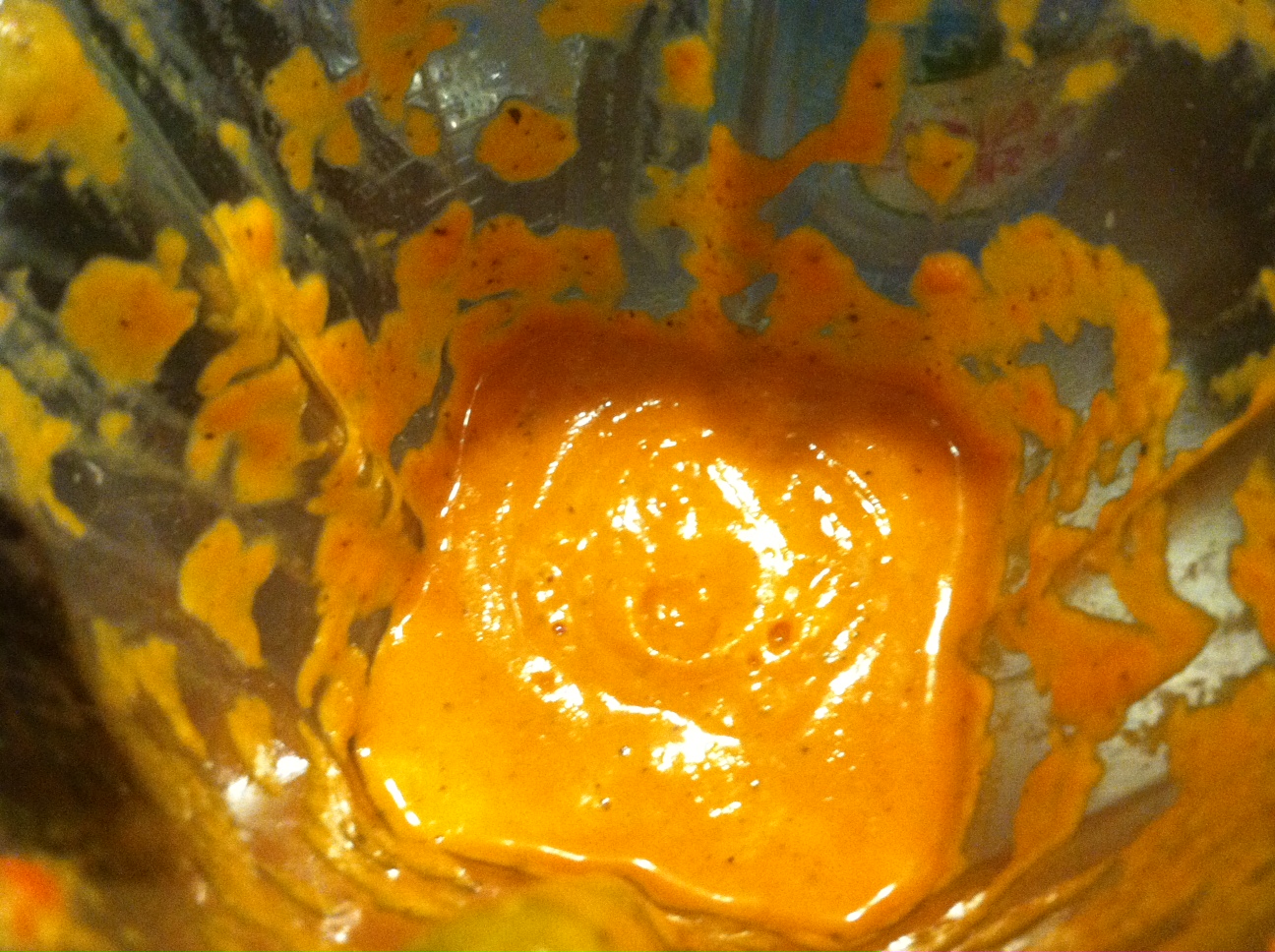 First, roast or steam your squash. Then Place all ingredients in a blender, and blend until smooth. (If your Butternut Squash is still hot from the oven, be careful that the blender doesn't overheat!)
  "Pasta" with Veggies
1 large Raw Zucchini
Raw Red pepper
Raw Spinach
Raw Mushrooms
6 raw Shrimp
3-4 canned artichokes
2 garlic cloves
Fresh Rosemary and Thyme
First, used my Paderno Spiralizer to make zucchini noodles. Next I sprayed a skillet with cooking spray, and "sautéed" Red pepper, spinach, artichoke and mushrooms and shrimp.
In a small sauce pan, steam the zucchini noodles until they are "al dente". 
Once everything is done, put it all on a plate, top with the sauce and ENJOY!
Well friends, there you have it. Now go and TRY it :)
xoxo SYN