Grain Free Collagen No-Oatmeal
Happy 2018!!
I truly cannot believe how long it's been since I've posted on Cookies to Kale. I've always loved my website, and have continued to be passionate about health and wellness. I was feeling a bit trapped within specific dietary guidelines, and decided to step away for a while. It was important for me to discover the sorts of foods that work for my body and not feel obligated to fit in any sort of box. I'm happy to say, after lots of self discovery and research that I'm closer than ever to a diet that not only makes me happy, but is realistic and sustainable!
**If you're only interested in the recipe (which is totally understandable!) please scroll to the first photo of this post and there it will be!
On the Personal Side
About a year and a half ago I discovered that I have Hashimotos hypo-thyroid. It's an auto-immune disease that actually attacks the thyroid and doesn't allow it function properly (Nothing to be alarmed at…LOTS of people have it)! The best way to manage it (other than medication) is through DIET! I've had to eliminate and reintroduce a number of foods and made SERIOUS changes to my diet! Over the past few months I went 100% paleo, and completed an AIP protocol,.  I  eliminated dairy, grains, refined sugar, legumes (beans), nightshades, nuts and most seeds. It hasn't been all about elimination; I introduced lots of healthy fats, high quality eggs, grass-fed meat and wild caught fish (I still eat a TON of veggies and fruits)! I know it sounds like a ton, but I'm really happy eating this way and I feel fantastic!
All of that being said, I want Cookies to Kale to reflect me! That means that all of the recipes going forward will be Paleo (with lots of vegan and vegetarian options)!
ON TO THE RECIPE!
Since I've been paleo, I miss oatmeal most. I used to be a committed oatmeal eater, and enjoyed my "big bowl of carbs" (as I admiringly called them) every single morning. Since grains aren't the best for ME (they may be amazing for you and that's awesome!) I've had to turn to other breakfasts (I'll share those later).
Its been ABSOLUTELY FREEZING in NYC. What could be better than a big bowl of comforting warm oatmeal on a cold day?! I had a spaghetti squash that needed to be roasted, and decided to get a bit creative. I wanted to make a breakfast "cereal" that was grain free, gut healthy and delicious. CUE NO-OATMEAL!
This stuff really hits the spot! If you're paleo, or just someone who wants to venture out a bit, this will absolutely satisfy your morning cravings!!! I've been eating it every morning for the past few days!
Apples, cinnamon and a touch of honey give it the perfect sweetness, without being too overpowering.  Spaghetti squash and cauliflower rice replace oats aiding in a super boost of veggies! I know it sounds strange but I swear you can't taste them.
I also added collagen to the recipe. If you don't take collagen, GET INTO IT!!! The stuff is magical for your gut, joints, hair, skin and nails. I use the brand Vital Proteins (the blue container) It doesn't taste like anything, and dissolves completely in hot water. I've been using it for months and I really notice a difference in my overall health!
I could go on and on about how much I love this paleo oatmeal, and how incredible Collagen is, but I'll just leave you here with the recipe!
Grain Free Collagen No-Oatmeal
This Grain Free Oatmeal utilizes spaghetti squash and cauliflower rice to create a healthy grain free alternative for breakfast!
Cuisine:
Grain Free Oatmeal
Ingredients
1 cup pre-roasted spaghetti squash
½ cup raw cauliflower rice (I use trader joes brand)
⅛ cup water
½ apple chopped
½ tsp vanilla
½-1 tsp cinnamon
1-2 tsp honey (or sweetener of choice)
½ cup coconut milk yogurt or yogurt of choice (I use SoDelicious unsweetened)
¼ banana
1 scoop Collagen Powder (omit for vegan option)
toppings: Berries, shredded coconut, nuts, seeds etc!
Instructions
In a sauce pan, combine spaghetti squash, cauliflower rice, water, apple, vanilla, cinnamon, honey/sweetener.
Turn to medium heat and cover.
Cook for about 5 minutes or until cauliflower rice has softened
Add Yogurt, cover again and cook for another 2 minutes
Transfer mixture to a blender.
Add Collagen and banana
Blend on high for about 30 seconds
Transfer to a bowl, add toppings of choice and ENJOY!!!
Notes
For vegan options, omit honey and collagen!
All in all, I'm really happy with this recipe! I really hope you enjoy it as much as I do!
Thanks for stopping by and here's to an amazing 2018!!!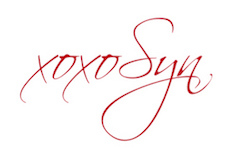 (Visited 372 times, 5 visits today)