SO I would like to start this with an apology. Life has gotten in the way lately, and I haven't been dedicated to the blog like I want to be. I love "Cookies to Kale" and really value all of my readers. Thanks for sticking around!!
As a New Yorker, it's impossible to walk through the streets without being bombarded by the delicious aromas of hot dogs, roasted nuts, and my favorite… THE SOFT PRETZEL. I have such fond memories of visiting the city as a kid, and getting a gigantic soft pretzel covered in crunchy salt.
Now let me preface this post by saying that New York currently feels like the arm pit of the world. It's about 90 degrees but feels more like 100, with a humidity level that makes it hard to breathe! Yea… it's hot, and the last thing I want to eat is a hot pretzel…but thank god someone invented AIR-CONDITIONING. With the beautiful, cold, crisp, comfortable air blowing into my apartment, I'm able to turn on the oven long enough to make these bad boys.
Cauliflower is ALL THE RAGE right now. Any time I can substitute this miracle veggie for a traditional carb, I do it! When the idea popped into my head to use cauliflower to make pretzels, I really didn't think it would turn out all that well.  Luckily I WAS WRONG.
I'm pretty obsessed with the texture of food, and I was really happy with how these came out. These Cauliflower Pretzel Bites were slightly crunchy on the outside and soft on the inside. My hubs said that they reminded him a bit of tater tots, but as someone who doesn't eat tater tots on the norm, they did the trick for me (he also ate the ENTIRE batch once I was done photographing, so there's that)!
I also love that they are gluten and fat-free. Traditional soft pretzels are usually coated in a layer of butter. While that's wildly delicious, it doesn't contribute to healthy choices! By replacing the gluten rich carbs with cauliflower, we slash the calories, pump up the veggie factor, and enable you to eat an entire batch of these totally guilt free! They are the perfect snack if you're watching your carbs, but NEED something salty and satisfying. (This NEED is no exaggeration!)
Cauliflower Pretzel Bites
This recipe for Cauliflower Pretzel Bites replaces starch with Cauliflower!
Ingredients
2 Egg whites
2 TBS oat flour (see note)
2 cups finelyriced cauliflower --> see link for cauliflower rice instructions
1 TBS chia seeds
½ tsp onion powder
¼ tsp sea salt + additional sea salt for sprinkling
Instructions
Preheat oven to 400 degrees
Rice your cauliflower. Using a cheese cloth, or paper towels, squeeze excess water out of the rice
combine all ingredients in a large bowl (except additional sea salt)
Using your hands, make small nugget like shapes with the mixture (about 1 TBS of mixture per bite)
Spread bites onto a baking sheet
Sprinkle bites liberally with additional sea salt
Bake for 15 minutes
Using a spatula, flip bites
bake for an additional 15 minutes.
Remove from oven and turn Broiler to high
Put back into oven for 3-5 minutes or until outside is crisp (keep an eye on them)
Remove from oven and allow to cool
ENJOY!
Notes
You could substitute oat flour for a flour of choice. I'm not sure how almond flour or coconut flour would work, but it's work a shot!
I really hope you love these as much as I do. As someone who is OBSESSED with salty snacks, these are the perfect healthy choice!
STAY COOL!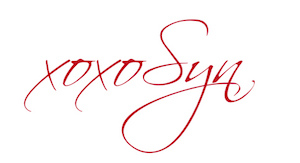 (Visited 3,138 times, 32 visits today)