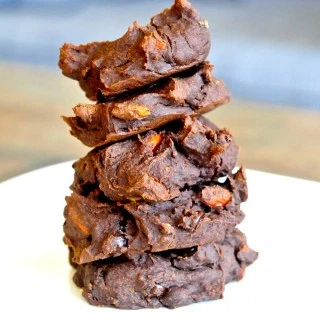 Today was a perfect Sunday. I started my day with a killer workout at Title Boxing. Boxing is such a HARD workout. I love how it incorporates not only heavy cardio, but also the perfect amount of strength training. Every time I take a class, I leave exhausted, drenched in sweat, and seriously energized.
After my workout, Keith and I ran some wedding errands! Our wedding is in less than 3 months (OH MY GOD), so we're at the end stages of planning. On todays errand list: Buy Keith's tux shirt, bow tie, and wedding band!
After a full day of shopping (we found the perfect ring.. yay!), we came home for some relaxation. I realized that I haven't done any baking in quite a while, and got a hankering to get a bit creative in the "sweets" department.
Lately, I have been needing something that I can quickly grab and eat before an early workout. I feel most energized when I eat something that's got healthy fat, protein and carbs. I don't like feeling weighed down before exercise, so I wanted to make something light yet still filling. Ok creative brain, get to work!
Healthy Fat-Avocado
Protein- protein powder
carbs-quinoa flour
My conclusion: Avocado Protein Chocolate Cookies
You guys… I think I've created my favorite cookie ever. They have a fudge like texture, and the perfect chocolatey taste. I added some goji berries and vegan chocolate chips for some extra texture. These are gluten free, sugar free, high in protein healthy fats and carbs! They are the perfect pre or post workout snack. I mean common, who doesn't love cookies?!
Avocado Protein Chocolate Cookies
This recipe for avocado protein chocolate cookies is absolutely delightful. Avocado lends to a fudge like texture. These are high in protein, healthy fats, and easily digestible carbs. The perfect pre or post workout snack!
Ingredients
¼ cup quinoa flour
¼ cup cacao powder
¼ tsp baking powder
½ cup mashed avocado
½ tsp vanilla extract
½ TBS honey or agave (you may want more if you want a sweeter taste)
5 TBS protein powder
¼ cup milk of choice
1 egg white (optional 1 chia egg)
½-1 TBS stevia
½ tsp salt
2 TBS goji berries
2 TBS vegan chocolate chips
Instructions
pre-heat oven to 350 degrees
spray baking sheet with non-stick cooking spray
in a bowl, combine all ingredients. MIX WELL
spoon cookies onto baking sheet (portion out desired size and flatten out with the back of a spoon- about 8 large cookies)
bake for about 15 minutes or until outside is solid
enjoy!
I hope everyone is having an amazing Sunday! Tonight, we are going to "escape the room" with some friends! I'm super excited. I'm sure it's going to be absolutely hilarious.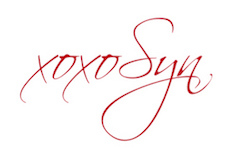 (Visited 17,638 times, 4 visits today)