I have a serious love affair with Chocolate. I eat a little bit of chocolate every single day. My hubby calls it my "nightly chocolate snack". I am not even a little bit ashamed of my chocolate snacks because they not only make me ridiculously happy, but keep my sweet tooth satisfied. I don't need a lot. Most of the time it's a square of a really high % dark chocolate (I like 90 or higher!).   I've always been a fan of avocado pudding. Again, it's a brilliantly healthy little chocolate snack and helps to keep us away from that pesky added sugar. I've made this stuff millions of times. I love to keep it in my fridge and take little spoonfuls when I feel like my sweet tooth is acting up. Well, I was craving some of this chocolatey goodness, but was feeling creative. I had some rice paper wraps left over from when I made these bad boys: (don't worry, they don't go bad!)
  I thought to myself; "What would happen if I filled these wraps with this fudge pudding and then baked them?". The answer...CHOCOLATE BRILLIANCE and the VEGAN FUDGE DESSERT WRAP was born! After I baked them, the outside was beautifully firm, and the inside was gooey chocolate heaven. My favorite were the banana stuffed fudge wraps.  They were warm and sweet with the perfect amount of crunch. After I took all of these photos, I decided to throw the remainder in the freezer and see what happened when they were frozen. Well friends, they became amazing frozen fudge treats! What I was most obsessed with was the texture. The frozen fudge was just dense enough to bite into, and the outer shell was pleasantly chewy. These are the perfect treat warm or cold, and are healthy to boot! If you have kids, I think they would be SUPER fun to make together! Let them put in their favorite fruits, and customize them to create personalized snacks (and they can totally lick the bowl... what kid doesn't love licking the bowl?)
Vegan Fudge Dessert Wraps
This recipe for Vegan Dessert Wraps is fantastic! They are the perfect treat, warm or cold, and totally satisfy any chocolate craving. Refined sugar free, gluten free, vegan.
Cuisine:
vegan, gluten free, healthy
Ingredients
2 medium bananas
¼ avocado
4 TBS cacao powder (or coco powder)
½ TBS stevia (or sugar substitute)
½ TBS chia seeds

1 tbs cacao nibs (optional)

2½ tsp coconut oil
about 5 rice paper wraps
optional stuffings: Sliced banana, strawberries, blueberries, etc
additional cacao/coco powder for dusting
Instructions
preheat oven to 350 degrees and spray a baking sheet with cooking spray

in a food processor, combine bananas, avocado, cacao powder, stevia and chia seeds
blend until a pudding like texture is formed
stir in cacao nibs

take a small PLATE and fill it with water. Take one rice paper wrap at a time, and completely dip it into the water. The wrap should be totally pliable and will become clear

GENTLY place rice paper down on a separate plate. Place thinly sliced fruit down center of wrapper
spoon 3 TBS of pudding on top of fruit (if you are just making chocolate wraps, omit fruit step)
CAREFULLY fold wrap (like a burrito) and completely close
Transfer to baking sheet
repeat until all of the pudding is used.
take ½ tsp coconut oil/per wrap and gently glaze the entire top of the wraps. (sprinkle additional cocoa powder on top if desired)
bake for 15 minutes
remove from oven and allow to cool completely!!!
ENJOY!
Notes
IF YOU WANT THESE FROZEN
don't bother baking them at all, simply pop them into the freezer for about 1-2 hours before eating!

you can find rice paper wraps at just about any grocery store! (usually found with the asian foods and spices)
I know these may sound weird, but I promise they are delicious. You never know unless you try 🙂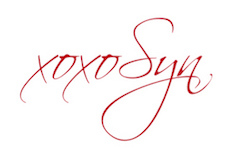 (Visited 1,915 times, 4 visits today)