I think I am about to share my favorite creation EVER. Bold statement? Perhaps, but I can say with 100% confidence that these little guys are absolutely amazing.
I remember being a kid, and getting so excited when pizza bagels were being served for lunch at school. I used to drool over that thick doughy bagel, tangy sauce, and melty cheese… Ok, maybe I still do. I mean, pizza bagels combine Pizza, and Bagels… the two greatest foods of life! If I could eat pizza bagels every single day, I would. Thankfully, with this recipe, if I really wanted to I could!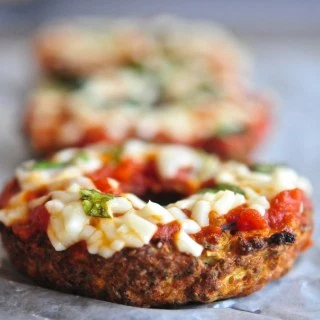 This recipe utilizes the oh so diverse cauliflower. I think I was most impressed with the texture of these. The bagels came out thick, and chewy! I especially loved that I could eat these with my hands. Often times, cauliflower crust has to be eaten with a fork and knife because the crust falls apart. Even after taking a bite, these pizza bagels totally held up! SUCCESS!!
Another amazing thing about these pizza bagels, is that they are still delicious the next day. I made them last night, and put the left overs in the fridge. My mom came over today and I was so excited to share my creation with her (she too, is a pizza bagel lover). I popped them in the microwave for about a minute and they came out perfect! I think they would be even better re-heated in the oven, but the important part is that they didn't get mushy over night, or after re-heating. These things are magic. They are magic pizza bagels.
Cauliflower Crust Pizza Bagels
This recipe for Cauliflower Rice Pizza Bagels, will change your life. They are not only delicious, but they're gluten free, low, calorie, fat free, and super healthy!
Ingredients
CRUST
2 cups riced cauliflower (about ½ head cauliflower)
½ TBS chia
2 egg whites (see note for vegan option)
¼ cup quinoa flour (or flour of choice)
½ tsp salt
½ tsp garlic powder
½ tsp fennel
½ tsp basil
½ tsp parsley
1 TBS nutritional yeast
Toppings for pizza: sauce of choice
cheese of choice (I use galaxy brand rice cheese)
Instructions
Pre-head oven to 450 degrees
Break cauliflower into florets
Lightly blend until you get a "rice like" consistency- (makes about 2 cups)
Using a cheese cloth or a dish towel, squeeze excess water from cauliflower
Transfer to a bowl and combine remaining crust ingredients
spray a doughnut tin with non stick spray (see note if you don't have one) and fill with crust mixture, flattening the top down
Bake for about 30 minutes (the edges will have turned brown)
Remove from oven and add your favorite sauce and toppings
Put back in the oven for about 5-10 minutes.
ENJOY!
Notes
These can be made vegan by subbing the egg whites for 2 chia eggs
If you don't have a doughnut tin, try molding dough into a bagel like shape. I haven't tried it, but I think it will work
Hope you're all having a fantastic day! If you need me, I'll be in my kitchen making mass amounts of pizza bagels.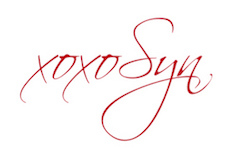 (Visited 6,058 times, 11 visits today)