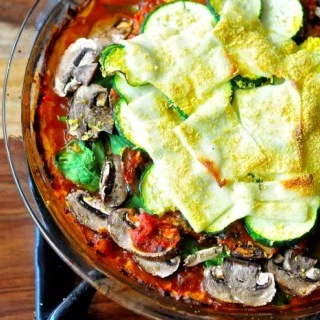 Good morning! Yup, I'm writing this post at exactly 9:23 am on Tuesday morning. Often times, I like to write my posts while enjoying my breakfast and morning coffee. "Kelly and Michael" are chatting in the background and I am starting my day with a big bowl of Blueberry Pie Overnight Oats!
Well, now that I've confessed that I'm sitting in my PJ's, I'll get on with my ramblings!
I bought a spaghetti squash a couple of weeks ago (exciting I know). Never tried spaghetti squash? The stuff is awesome. When you bake this sort of squash, the insides turn into little spaghetti like threads! It is a great veggie replacement for traditional pastas, or if you're ever wanting to try something different from Zucchini Pasta.
note: I LOVE my zucchini pasta, and they will ALWAYS have a very special place in my heart.
Ok, so this is seriously how this recipe came to life:
Synthia's thoughts:  I should use my spaghetti squash… My spaghetti squash is sitting right next to a pie plate… I should make a crust using my spaghetti squash…I will call it "spaghetti squash crust pie"
Deep I know, but sometimes our most random ideas lead to the most magical outcomes.
Spaghetti Squash Crust Pie
This Spaghetti Squash Crust Pie recipe highlights Spaghetti Squash to make a gorgeous crust. Top with your favorite sauce and veggies to make a delicious savory pie! This is gluten free, fat free, sugar free and totally easy to make!
Ingredients
1 spaghetti squash
¼ cup boxed egg white (or 2 egg whites)
2 TBS quinoa flour
1 tsp dried basil, oregano, and garlic powder
mushrooms sliced thin
zucchini sliced thin
baby spinach
1 cup tomato sauce of choice
⅓ cup cheese of choice (I used 2 slices of galaxy brand rice cheese)
Instructions
preheat oven to 450 degrees- spray baking sheet with non-stick cooking spray
cut spaghetti squash in half and lay flat side down on sheet
bake for about 30-35 min or until soft and slightly browned-remove from oven-leave heat on
scoop out seeds and using a fork, scrape squash out into a separate bowl
Add flour, egg white, basil, oregano and garlic powder-Combine completely
spread squash mixture out in a pie dish- bake for about 25 min or until slightly browned and solid
Remove from oven (leave heat on). Add a layer of sauce, spinach, mushroom and zucchini, and top with cheese
Place back in oven for another 20-25 minutes
allow to cool and ENJOY!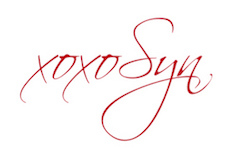 (Visited 4,604 times, 5 visits today)