There is no question about it, Kale has quickly risen to the top of the "must have food list". I mean, how could it not? Kale is rich in vitamins, minerals and nutrients. If kale were a person, they would be the most popular kid at school. Kale would have graduated first in their class, went to Harvard medical school, cured cancer, opened an orphanage, saved endangered species, ended global warming, and made chocolate completely calorie free.
Too far?
Maybe…but this green leafy vegetable lives up to its hype. It's AWESOME!
Kale has been popping up on tons of restaurant menus. One of the most popular ways of preparation is the ridiculously yummy "Kale Caesar Salad".
Honestly, I see this on a menu and have to drag my eyes away. As a kid, I loved caesar salad. The creamy, cheesy, crunchy salty deliciousness of a caesar salad is just to die for. Now a days, while preparing to wear a wedding dress in 4 months (OMG), "creamy, cheesy, crunchy, salty deliciousness" aren't always welcome…but who says a girl can't have her cake and eat it too!? (For lack of a better saying!!!)
Healthy Kale Caesar Salad
This dressing is fat free, vegan, paleo, sugar free, egg free, and just about as healthy as you can get!!
Ingredients
SALAD
3 cups Kale
1 tsp olive oil (optional, but makes the kale softer)
dash of salt
1 slice gluten free bread toasted
DRESSING
⅓ cup Greek yogurt (I use non-dairy SoDelicious coconut milk yogurt)
1 small clove garlic, minced
2 tsp Dijon mustard
2 TBS lemon juice
2 tsp Worcestershire sauce
2½-3 TBS Nutritional Yeast (or parm cheese)
pepper to taste
Instructions
In a large bowl, take kale (about 3 cups) and "massage" 1 tsp olive oil and salt into the kale
Toast bread
In a separate small bowl, combine all "dressing" ingredients and mix well
Toss salad with desired amount of dressing, break bread into pieces, and enjoy!
Optional: add one organic egg cooked over easy!
Notes
depending on how much dressing you like, this can be 1-2 servings of dressing.
I have actually posted this before as a dipping sauce for my
Cauliflower Sriracha Bites 
, but decided I am so in love with it that it needed more of a feature! The dressing is completely vegan (if you omit the optional over easy organic egg). It's fat free, gluten free, sugar free and paleo friendly!
I wanted to note that all of these recipes are to my tastes (selfish I know!) When making them, you may need to play around with adding salt, spice, or sweetness depending on your taste buds!!!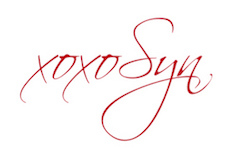 (Visited 791 times, 1 visits today)