As a kid I LOVED breakfast cereal. I mean what kid wouldn't?! It was crunchy, sweet, and just plain delicious. My favorite, hands down, was Cinnamon Toast Crunch. The stuff was totally addicting and there was nothing more satisfying than crunching into one of those delicious little sugary morsels.
Now, for those of you who loved this cereal as much as I did, I have some disappointing nutrition information:
In 3/4 cup serving (who eats just 3/4 cup?!) there are 10 grams of sugar! Yea… that's just depressing.
I wanted to recreate my favorite childhood cereal in a "Cookies to Kale" approved way! Due to some dietary restrictions, I have had to cut my sugar back to almost zero. This cereal recipe is 100% sugar free! I used quinoa flour to bulk up the protein factor a bit, and added some healthy fats to aid in absorption.
I will admit, the texture isn't exactly what I wanted. It isn't super crunchy, but for someone who hasn't enjoyed cereal in YEARS, this totally does the trick. I topped mine with Coconut milk, and added some extra stevia and cinnamon for sweetness. I made a big batch and it has kept really nicely over the week. It's super easy to make, and is totally guilt free! This is definitely a fantastic alternative to the traditional SUGARY breakfast.
Sugar Free Cinnamon Quinoa Cereal
This SUGAR FREE Cereal is the perfect replacement for the traditional high sugar cereal. Gluten free, sugar free, and totally satisfying
Ingredients
1½ cup quinoa flour
½ cup unsweetened shredded coconut
2 tsp cinnamon+ additional 1 tsp
¼ tsp salt
¼ tsp baking soda
2 tsp vanilla extract
1 TBS stevia powder
1 TBS coconut oil melted
1 egg white
¼ cup coconut milk (or almond milk)
Instructions
Preheat oven to 350 degrees

in a small bowl, combine flour, shredded coconut, cinnamon, stevia, salt, and baking soda. Mix completely and set aside
In a small bowl, combine vanilla, coconut milk, egg white and coconut oil. Whisk to combine
Pour wet ingredients over dry, and mix completely (you may need to use your hands to create a dough)
Spray a long piece of parchment paper with cooking spray.
Place dough on top. Place another piece of parchment paper on top. Roll out dough between parchment paper pieces. (Make sure you roll it as thin as you possibly can!)
Remove the top piece of parchment paper and transfer dough and bottom piece of paper to a baking sheet.
Using a pizza cutter or sharp knife, cut dough into small cereal like pieces
Sprinkle additional cinnamon on top
Bake for about 15 minutes or until crispy
allow to cool
enjoy!!!
Are there any foods that make you nostalgic for your childhood?? For me, cereal definitely reminds me of lazy Sunday mornings. I hope you enjoy this as much as I do!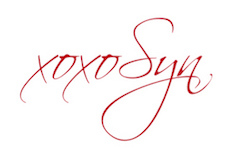 (Visited 2,308 times, 1 visits today)