I have a confession: I am addicted to chocolate. Very specifically dark chocolate. I eat it every single day and savor each  little bite. In my opinion, the darker the chocolate the better. My go to chocolate is Lindt 90% dark chocolate squares. I know most people find dark chocolate bitter, but I LOVE it! I love the way it smells, the way it melts in my mouth, and the TASTE… OH THE TASTE. Do I have a minor major love for chocolate? YES, but I see no problem with that.
In my last post, I mentioned that I went to a little gathering of friends last week. Along with a killer  Peach Salsa, I brought these bad boys. I chose my ingredients very carefully. I wanted these cookies to be gluten-free, low sugar, low-fat, vegan and delicious.  I also wanted them to have "super foods", so I added hemp seed hearts and chia seeds for some extra punch.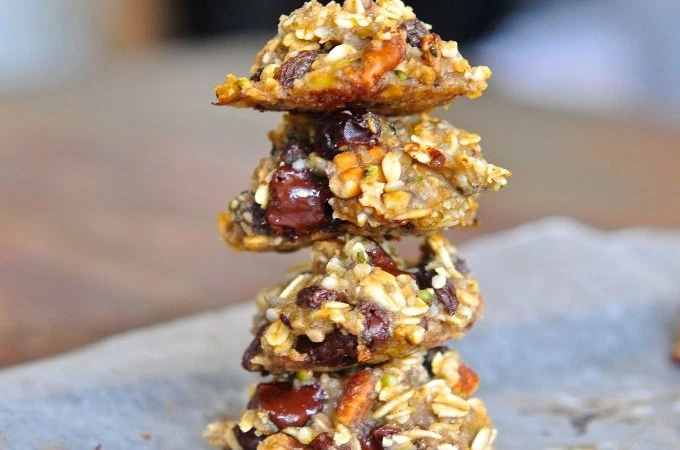 By the time I had to leave my friends house, we hadn't broken out the cookies yet. However, a few hours later I got texts from my happy friends admitting that the cookies were nearly gone. VICTORY! You know a cookies is good when people go back for seconds…or fifths!
These cookies are not just for vegans. They actually don't taste "healthy" at all. Regardless of their dietary habits, everyone who has tried these has loved them. I mean, why wouldn't you love a gooey, soft,  chocolatey, melty, GUILT FREE cookie?!
Although we ate them as a snack at a party, they would be perfect for a grab and go breakfast. Cookies for breakfast anyone?
Healthy Chocolate Chunk Pecan Cookies
This recipe for Healthy Chocolate Chunk Pecan Cookies is to die for. Eat them for dessert, or even for breakfast! They're completely vegan and gluten free, plus they boast superfoods like chia and hemp seeds!
Ingredients
3 TBS flour of choice (I used quinoa flour)
1 ripe banana (medium sized) mashed
½ cup + 2 TBS gluten free rolled oats
½ cup unsweetened applesauce
¼ tsp cinnamon
½ tsp pure vanilla extract
pinch of salt
¼ pecans
¼ raisins
2 TBS hemp seeds
1 TBS chia seeds
½ bar of dark chocolate broken into pieces 75% dark (approx ¼ cup)
optional sweetener: 2 packets of stevia, 2 TBS honey
Instructions
Preheat oven to 350 degrees
in a bowl, mash applesauce and banana together
add remaining ingredients and mix well
Spray a cookie sheet with non-stick spray
spoon out cookies (I used a tablespoon)
Cook for about 12-15 min (cookies should be soft, but not falling apart)
allow to cool and ENJOY!
Notes
if your mixture seems too wet, add more oats as needed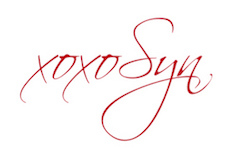 (Visited 2,686 times, 1 visits today)