Hey all! I hope you're having a fantastic summer week. Here in New York the weather has been pretty fantastic. During the warmer months, one of my favorite things to do is go to the farmers market. I'm a sucker for colorful and fresh fruits and veggies. The more vibrant they look, the more I want them! I just can't help myself! This last trip was absolutely AMAZING. There was so much to chose from, and I had such a lovely time strolling around looking at the beautiful foods the market had to offer!
(My favorite NYC market is the Union Square Green Market)
Yesterday, a few of my friends got together for some overdue girl time (Shout out to my friend Madison!)  When we planned our day, I immediately knew that I wanted to bring some delicious and healthy snacks for us all to munch on. I opened my fridge and glanced at what was inside. I saw juicy peaches and bright red tomatoes and instantly thought: SALSA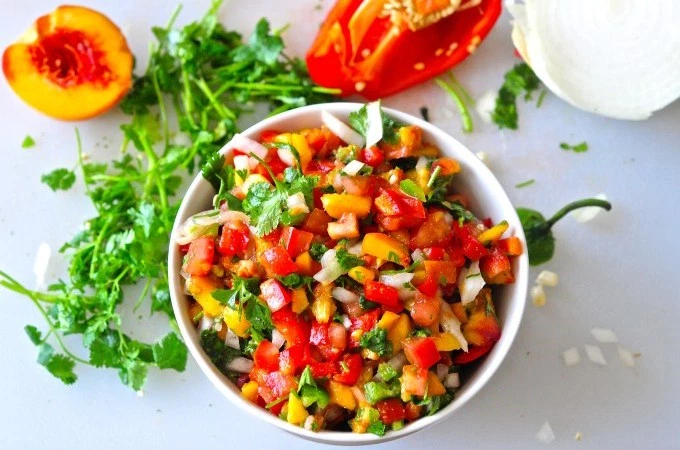 I LOVE salsa. One of my favorite snacks is veggies or rice cakes dipped in salsa. I probably eat it just about every day. With my love for salsa running so deep, you would think that I would have made my own by now! After making this peach salsa, I don't know what I wait so long for.
I don't tend to like store-bought fruit salsas because they often add extra sugar.  This recipe for peach salsa doesn't add any extra sugar and is perfectly sweet and spicy!  The delicious flavors of fresh peach and tomato create the perfect balance against cilantro, onion and jalapeño.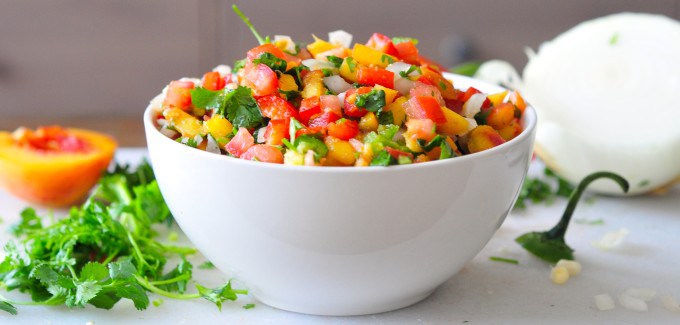 The reason I know this recipe is awesome: MY FRIENDS LOVED IT! I brought a big container with me and it was all gone by the end of the evening! I was so happy that they enjoyed it, and it made me feel really great that I was able to share something "Cookies to Kale" with them all. I will absolutely be making this again. It is definitely the perfect contribution to any BBQ, just don't expect to take any left overs home!

Summer Peach Salsa
This recipe for Summer Peach Salsa is delicious. With NO added sugars, it is completely natural, gluten free, paleo, fat free and low sodium! The Perfect BBQ contribution!
Recipe type:
Vegan, paleo, Side, Salsa
Serves:
1 large container
Ingredients
1 cup peaches chopped
2 roma tomatoes chopped
½ cup cilantro chopped
⅔ cup white onion chopped
⅔ cup red, yellow or orange bell pepper chopped
juice of 2 limes
1 jalapeno finely chopped
1 tsp cumin
salt and pepper to taste
Instructions
Combine all ingredients
Stir well
ENJOY!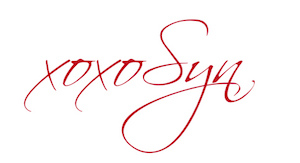 (Visited 2,331 times, 1 visits today)