Hey friends! Thank goodness for beautiful spring days like today.  New York City is currently boasting 60 degree temperatures, perfect cool breezes, and sun shine that makes your skin tingle with happiness! YAY SPRING!!!
I'm currently rehearsing for a show at the Met Opera.  "The Merry Widow" will have a four performance run from April 24-May 7th! I've performed on some incredible stages in my life, but the Met stage is something truly special. The sheer size and beauty of the space is a bit overwhelming, and I am reminded each time I step out that I am lucky to be able to do what I love.
 SO… It's no secret that I am slightly obsessed with kimchi (I am still in love with these Kimchi Spring Rolls!). About a year and a half ago, when I was just starting Cookies to Kale, I created a recipe for Kimchi Kale Slaw that is still a favorite of mine. I made a few changes to my original recipe and the results are pretty awesome.
This slaw is really light and refreshing. The flavors are spicy, salty and wonderfully sweet!!! I have been eating it on its own, but I think it would make a great compliment to any fish, chicken, steak etc dish!
Kimchi Kale Slaw
This recipe for Kimchi kale slaw is perfectly spicy, salty and sweet! The perfect addition to any meal!
Ingredients
3 cups kale chopped
⅓ avocado
2 tsp toasted sesame oil
⅔ cup carrot chopped
1 cup kimchi chopped
1 cup pear (about ½ large pear) chopped
2 TBS plain yogurt (I used SoDelicious coconut milk yogurt)
1 TBS soy sauce
1-2 tsp sriracha sauce
salt to taste
Instructions
In a large bowl, combine kale, sesame oil, and avocado
"massage" avocado and oil into kale to soften kale
add remaining ingredients and mix well
enjoy!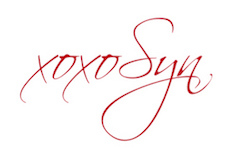 (Visited 618 times, 1 visits today)