**To my subscribers. Sorry if you received a weird looking post in your inbox! The formatting on my original post was messed up!!**
If I could eat fries every single day, I would. Everything about fries are delicious. Their salty taste, their crunchy texture, their amazing ability to scoop up just the right amount of catsup…they are basically the most amazing food ever. Well, almost. I know I don't have to go into a lengthy explanation why french fries aren't the most ideal food…if I did, it would just depress us all.
One of my favorite things to do in the kitchen is what I like to call "cheating the system." I love taking traditionally unhealthy foods and making them nutritious and even tastier! My favorite french fry swap is to take a butternut squash, slice it super thin, and bake! Super easy, and super delicious.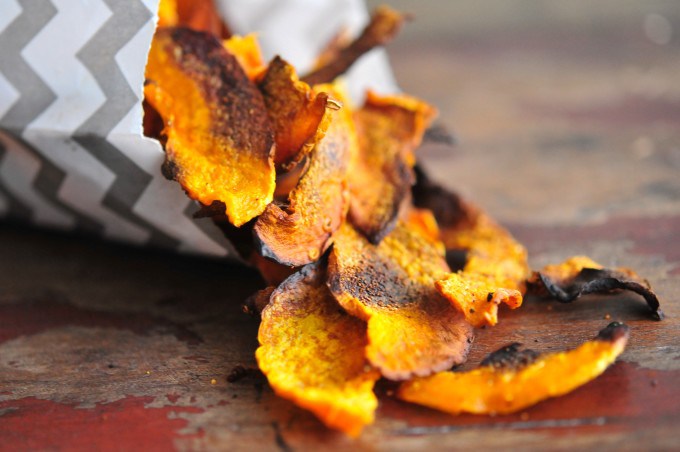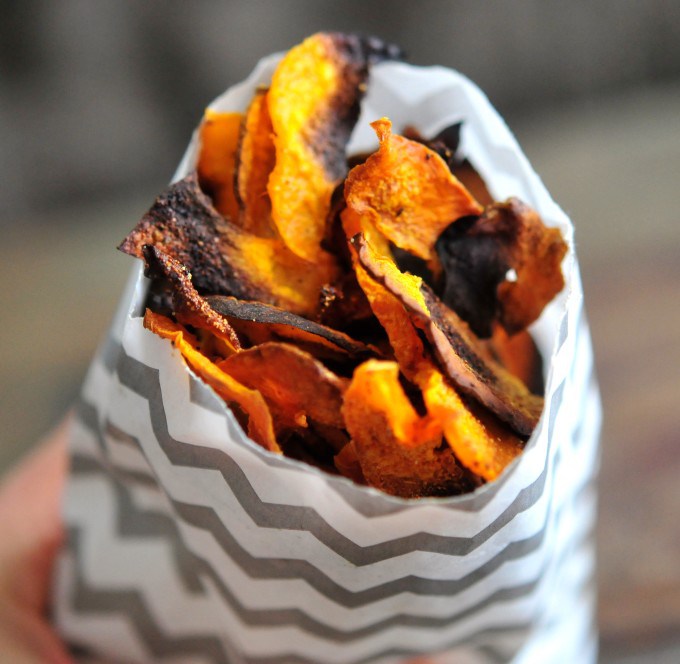 Now, here's how I know that these are the best Butternut squash fries ever. Keith (my fiancé) kept sneaking them while I was taking my photos for this post. Literally every time I would look up, there was one less fry in the photo! Normally I love when he gets excited about my healthy creations, but this time was different! First of all, I didn't make a ton of them, so I needed every last one in the photos. Second of all, I just didn't want to share! Simple as that! (oh fine, I admit, I'd share anything with the guy).
Before
After
He's lucky I love him so much

Butternut Squash Fries
This Butternut Squash Fries Recipe is absolutely perfect. The "fries" come out light and crispy and are the perfect amount of salty and sweet! Fat-free, sugar-free, low sodium, vegan, gluten-free and SIMPLE. These are a staple in our home
Ingredients
½ butternut squash (peeled)*
non-stick cooking spray
Spices *
Pinch of Sea Salt
½ tsp rosemary Dried
½ tsp basil dried
½ tsp garlic powder
* see note
Instructions
Preheat oven to 325 degrees
Take butternut squash and slice into small, thin, fry like pieces
Spray baking sheet with non-stick cooking spray
Lay butternut squash slices on baking sheet. Try not to overlap
Spray the top of butternut squash slices with non-stick cooking spray
add spices
Set your timer for 35 min
Bake for about 20 min, flip squash slices
Bake for about 15 more min or until fries are crispy
Enjoy!
*depending on your oven, you may need to cook more or less. Keep an eye on them
Notes
To peel a butternut squash: Slice in half (lengthwise) from the bottom to the top of squash
Using a spoon, scoop out the seeds
Using a vegetable peeler, remove skin from squash (be very careful not to cut yourself)
Use your favorite spices! I
EX: cayenne, cinnamon, old bay, garlic powder, sea salt, pepper, dried basil, dried rosemary, dried thyme etc.
If you've never made your own fries, do yourself a favor and do it. They may be addicting but they are totally guilt free!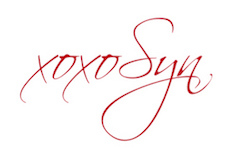 (Visited 595 times, 1 visits today)