HI FRIENDS!!!! Ok, Ok, I know it's been a while, but I have some really good excuses! For the last three weeks I was working on a workshop of an awesome new musical! I literally would come home from rehearsal, make something fast to eat, and fall asleep (roughly around 9pm). It was exhausting, but was such an incredible experience. Everyone, from the cast to the creative team, was not only overwhelmingly talented, but kind and generous too. Sometimes I have to reflect on how lucky I am to do what I do!
Oh yea, and I'm getting married in three weeks. WILD!!!! I've been so crazy with planning, appointments, finalizing, and organizing, that I haven't even thought about getting creative in the kitchen. I promise that I'm back. This blog is so special to me and I really don't want to lose hold of it!
Since my time has been so limited, I wanted to make something fast and easy. I happened to have some leftover coffee on hand and decided to utilize it. I find that chia seed puddings are always a hit!  Cherry Coconut Chia Seed Pudding Parfait and Strawberry Shortcake Chia Seed Pudding  are both favorites of mine, so why not add another option to the rep list!?
This Parfait includes some of my favorite ingredients: Chocolate, Coffee, Oatmeal and Chia seeds.  I am in love with how these parfaits look and had so much fun getting creative with the layers! The chia seed pudding has an amazingly creamy coffee flavor. Since I am obsessed with coffee, I decided I wanted the oatmeal to boast a delicious java taste as well! Combining cacao powder and coffee lends to a perfectly flavored oatmeal.
I wanted there to be some crunch, so I added cacao nibs, and Dark chocolate covered espresso beans (*yes these are a bit of an indulgence, but they are also awesome… go for it). Thin layers of banana give this a beautiful hint of sweetness and add anther texture to the dish.
Not only is this delicious, but it is packed with protein, healthy fats, and slow release carbs. It's a great way to start your day! If I were eating this for breakfast, I may replace the chocolate covered espresso beans with cacao nibs, or even some coffee beans. If you're cool with a little indulgence for breakfast, then go crazy!
Coffee Chia Seed Pudding Parfait
This recipe for coffee Chia Seed Pudding paired with Coffee Oatmeal is absolutely delicious. Layers of crunchy cacao nibs and sweet bananas give this parfait gorgeous texture, while adding those necessary nutrients giving you energy to start your day! Add some Chocolate covered espresso beans to make it a dessert :)
Recipe type:
Breakfast, desert
Cuisine:
Vegan, vegetarian, gluten free,
Ingredients
COFFEE CHIA SEED PUDDING
¼ cup chia seeds
¼ cup coconut milk
½ cup coffee (hot or cold)
1 packet stevia
½ tsp vanilla
COFFEE OATMEAL
¼ cup dry oatmeal
½ cup brewed coffee
1 packet stevia
pinch of salt
1 TBS cacao powder
¼ tsp vanilla
OTHER LAYERS (optional)
Cacao nibs (about 1-2 TBS)
½ sliced banana
Chocolate covered espresso beans
Instructions
In a jar or tupperware, combine all Chia Seed Pudding ingredients
Mix well, cover, and allow to set overnight in fridge
Combine Coffee oatmeal ingredients. Microwave for about 1½ minutes
allow oatmeal to cool
In desired glass, spoon layers of Chia Seed Pudding, Oatmeal, Cacao nibs, Bananas, etc
ENJOY!
Have an amazing weekend!!!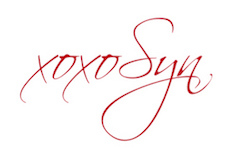 (Visited 801 times, 33 visits today)