I wanted to start this post by graciously thanking each and every one of you for supporting The Wholesome 21 and Cookies to Kale. This blog has been such a special place for me to share my passion for healthy food, and our E-Book is an extension of that inspiration.  I could not do any of this without you all!
It's been a while since I've posted a recipe since we have been working on our book, and I'm so excited to share this one!
As someone who suffers from allergies, I am all too familiar with seeing a gorgeous recipe, looking at the ingredients and being immediately let down. Legumes are a great vegetarian substitution, but unfortunately, I can't have them. In fact, most meat substitutes contain some sort of soy/legume product. I've learned to play it safe and just stay away from these sorts of things.
What's a girl supposed to do when she gets a craving for tacos?!  I normally love using fish, but lately I have been eating more vegetables. I'm not particularly trying to be vegan, but my body is really happy eating a diet that is mostly plant-based.  So, what sort of veggie would be a great meat substitution?
The answer: MUSHROOMS
I wanted to create a taco that would have all of the traditional flavors, but utilize some non-traditional ingredients. I've been obsessed with roasted broccoli lately, so why not throw it in there! I can do whatever I want to, there are no rules!

May I present to you the Mushroom Meat Taco with Roasted Broccoli Guacamole
Mushroom Meat Tacos with Roasted Broccoli Guacamole
This Mushroom meat taco recipe provides an amazing vegan alternate. Roasted Broccoli Guacamole provides and incredibly tasty spin on a traditional favorite! Vegan, Paleo, gluten-free, and sugar-free!
Ingredients
MUSHROOM MEAT
1 cup portobello (about one med mushroom cap) chopped
½ shiitake chopped
1 green onion chopped
1 TBS roasted unsalted sunflowers seeds
½ tsp liquid aminos (or soy sauce)
½ tsp Worcestershire
1 clove garlic minced
½ tsp cumin
½ tsp hot sauce
¼ tsp garlic powder
pinch of salt
1 TBS lime juice
BROCCOLI GUACAMOLE
1 cup broccoli flowerettes
¼ avocado
¼ tsp garlic powder
¼ tsp cumin
2 TBS tomato finely chopped
½ TBS lime juice
OPTIONAL TOPPINGS
Cilantro, hot sauce,1 TBS plain yogurt of choice (coconut milk, almond, greek), cheese of choice
Instructions
Preheat oven to 400 degrees
Spray baking sheet with non-stick cooking spray
Lay broccoli flowerettes on sheet, spray with cooking spray, sprinkle with a pinch of salt
Bake for about 20 min or until browned
Meanwhile, in a food processor, blend portobello, shiitake, sunflower seeds and garlic (you should get a chopped meat consistency)
Transfer to a bowl, and add remaining ingredients
Spray a pan with nonstick cooking spray and cook for about 5 minutes (or until hot)
Once broccoli is done, take out of the oven and allow to cool for about 10 min
Chop broccoli, and transfer to a bowl
Add remaining guacamole ingredients and stir completely (the avocado should completely cover broccoli)
Spoon ingredients into desired "wrap/shell"
Top with optional hot sauce, cilantro and salsa
ENJOY!
Notes
I used lettuce leaves as my "tortilla". Feel free to use your preferred wrapper!
I swear this was so delicious. I have actually had it for lunch two days in a row. My favorite part about these mushroom meat tacos is that although they are not a traditional taco, they are satisfying, yummy, and completely different. Why not try something new… you may find that you love it!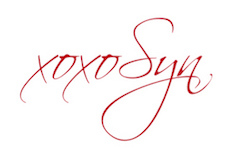 (Visited 822 times, 7 visits today)