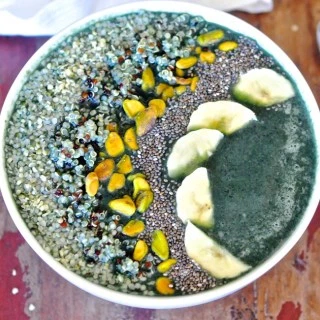 Lately I have been craving Green Smoothies. I tend to drink a couple a week depending on how I'm feeling. I love to pack my smoothies with protein, greens, healthy fruits and fats. They help to elevate energy levels, enhance digestion, and introduce a serious dose of vitamins and nutrients to the body.
I have been seeing lots of smoothie bowls on instagram. I'm always intrigued when I see these gorgeously constructed bowls of yumminess. Although I tend to sip my smoothie from a straw, the idea of putting it into a bowl and adding  deliciously healthy toppings is absolutely brilliant!
If you have never tried adding greens to your smoothies I highly suggest that you do. Green smoothies can enhance your energy, alertness and digestion. Drinking them is a great way to add a serious serving of those fabulous greens.  I absolutely adored this meal because it was twice as filling as a regular smoothie, but didn't leave me bloated or uncomfortable. I ate mine about 2 hours before a kick ass workout. During my ride (an incredible Flywheel class taught by my amazing friend Alex P) I felt strong, focused and energized! I seriously think that this smoothie bowl was to thank for my extra energy.
Matcha Green Smoothie Energy Bowl
This gorgeous bowl of yumminess is packed with vitamins and nutrients. After you eat it, you will feel full, satisfied, energized and alert.
Ingredients
Smoothie
¾ small frozen banana
¼ cup blueberries
kale and spinach (depending on how green you like it)
1 tsp spirulina powder
1 packet stevia
ice
water (ice and water depend on desired consistency)
optional: 1 scoop matcha green tea powder
Toppings
1 TBS pistachios
½ TBS chia seeds
½ TBS hemp seeds
2-3 TBS quinoa cooked*
¼ sliced banana
Instructions
In a blender combine all smoothie ingredients
Transfer contents to a bowl
add toppings
Enjoy!
This green smoothie bowl is so awesome because it can be personalized! Don't have cooked quinoa on hand? Substitute dry rolled oats. Pistachios not your thing? Add sliced almonds. I seriously encourage you to make a smoothie bowl. It's fast, easy, super healthy, and fun!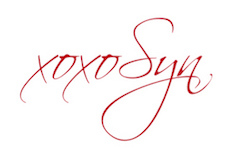 (Visited 841 times, 3 visits today)