I have always been seriously allergic to peanut butter. If I ingest anything with peanut, I go into anaphylactic shock.
"Anaphylactic shock: A widespread and very serious allergic reaction. Symptoms include dizziness, loss of consciousness, labored breathing, swelling of the tongue and breathing tubes, blueness of the skin, low blood pressure, heart failure, and death. Immediate emergency treatment is required for this type of shock, including administration of epinephrine in the case of bee or wasp stings."

-www.medicinenet.com
It's absolutely terrifying, and for a really long time I avoided ALL nuts. A couple of years ago, I learned that peanuts aren't actually nuts but are legumes. I have subsequently discovered that I am not allergic to nuts at all, and that legumes are the culprit!! I still till tend to avoid most nuts, but I do feel comfortable eating pecans and pistachios.
 I've always wanted to make my own nut butter. I absolutely love sunflower seed butter, but mot brands have added sugar.  I LOVE pecans, and have rarely seen pecan butter on grocery store shelves. Homemade pecan butter sounded pretty perfect to me! By making my own, I  avoid any unwanted ingredients and am aware of exactly what I'm putting into my body!
Sometimes, to save calories, I will mix sunflower seed butter with pumpkin puree. I adore the taste, and it bulks up the volume of sunflower seed butter without adding any calories or fat! I decided to combine pecans and pumpkin to make a deliciously sweet, lower calorie nut butter!
Lower Calorie Pecan Pumpkin Butter
This Lower Calorie Pecan Pumpkin Butter recipe is absolutely delicious. It is just the right amount of sweet, and delivers that rich nutty taste that we love. Cinnamon, pumpkin pie spice, and vanilla round out the recipe beautifully.
Ingredients
1 cup raw pecans
¼ cup milk of choice
¾ cup pumpkin puree
1½ tsp cinnamon
1½ tsp pumpkin pie spice (or more cinnamon)
1 tsp vanilla extract
8 drops of liquid stevia (or 1 packet stevia)
1 tsp honey
¼ tsp salt
Instructions
In a bowl, soak pecans in water for about 3 hours
drain water
In a food processor, combine remaining ingredients
blend on high or until a soft and creamy texture is achieved
Enjoy!
Serving is 2-3 TBS
 This is my new favorite treat. Today I ate it on a banana before my workout and I felt amazing! It's light, sweet, and perfectly satisfying!
Hope you're having a fantastic Tuesday!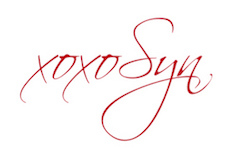 (Visited 590 times, 1 visits today)