Today, I had the honor of going back to my roots. I went to my alma mater, Holy Trinity High School on Long Island,  and spoke with the  junior and senior theatre students about my life as a performer. I explained about my high school and college experiences. I told them about becoming a Rockette, getting my first big National Tour, my Broadway debut, and being in original broadway casts. I spoke not only of the successes but of the let downs and struggles. It was so humbling to reflect on where I have been, and how difficult it has been to get here. Speaking with kids, and being able to educate and (hopefully) inspire them is so incredibly rewarding. I feel good. I feel REALLY good!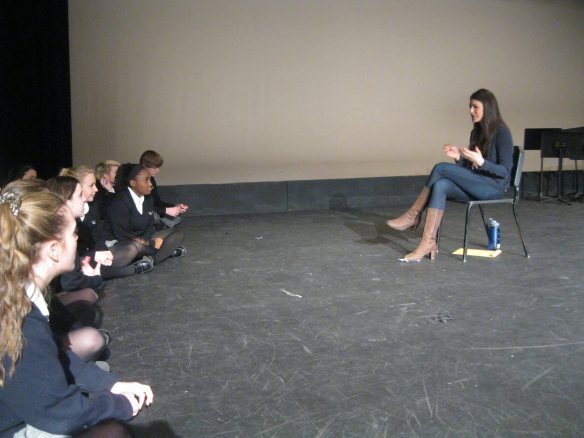 Wait isn't this a food blog?? Sorry! I just had to share

So!!!! As I said, I have been focusing on experimenting with Breakfast. I like to call it "Project Breakfast Branch Out!" Today, I'd like to focus on the super grain: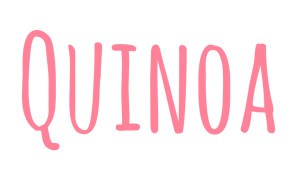 Quinoa is probably my favorite grain. It has a fantastic nutty flavor, it's super high in protein, and has almost double the fiber as other grains. That's not all! There are tons of vitamins, minerals and other amazing nutritional benefits. I've only ever used quinoa  for dinner, and normally top it with steamed, or roasted veggies of some sort.
If I love it so much for dinner, why can't I eat it for breakfast? Well, I did, and it was AWESOME….
Overnight Blueberry Quinoa Cereal
1/2 cup quinoa cooked
1 cup milk of choice
2 tsp chia seeds
stevia
cinnamon
1/2 fresh fig sliced
1/4 cup blueberries
1 TBS pistachios (or nuts of choice)
1/2 TBS Hemp seed hearts
optional: Unsweetened coconut flakes
Instructions: In a mason jar, combine all ingredients. Leave in the fridge over night. Enjoy in the morning by re-heating or simply eating them cold!
Note: If you want to, add more milk when you're ready to eat!
This was such a great breakfast! The blueberry flavor was absorbed by the quinoa making it gorgeously sweet. The texture was fluffy and refreshing. I am absolutely obsessed with this bowl of goodness…and to think I would have never discovered it if I hadn't "BRANCHED OUT FOR BREAKFAST"!!!!
I hope your day was as fantastic as mine was!!!
(Visited 167 times, 2 visits today)