Hello friends!
Well, we have one more week of shows at Bullets Over Broadway. If you haven't seen it yet, do yourself a favor and come and enjoy a night filled with laughs!
I've begun my training at Flywheel Sports and its amazing! I have always been passionate about working out, and I am excited to be able to help people reach their fitness goals! I can already tell I am going to love being an instructor there

Which brings me to why I am writing this post. Over the past couple of days, I have been working out harder than I am used to. I have been not only consuming TONS of water, but I feel constantly hungry. At first, I was a little bit nervous that I was over eating, but I decided to listen to my body, feed it healthy proteins, carbs, fruits, veggies and fats, and keep on pedaling!
I get lots of questions about what I eat through out a day. I decided that I would share everything I ate today!
7:45 WAKE UP!!!!
8:15 1/3 cup Oatmeal, chia seeds, flax seeds, cacao nibs, banana, berries and 1 TBS sunflower seed butter.
9:30am ride with the amazing Kate at Flywheel!
11:00 recovery smoothie!
Frozen blueberry, banana, kale, chia, coconut water, spirulina, hemp protein
after that, I got on the subway to head up town for some instructor training (after a very successful trip to trader joes)
We trained today from 12-3.
somewhere around 2:00, I had 1 TBS pistachios and 1 TBS raisins.
Juice Press (Which is amazing, and you all should go) gave flywheel these adorable samples of their delicious juice! I enjoyed three of these little guys.
I also had some coconut water to make sure that I had enough electrolytes.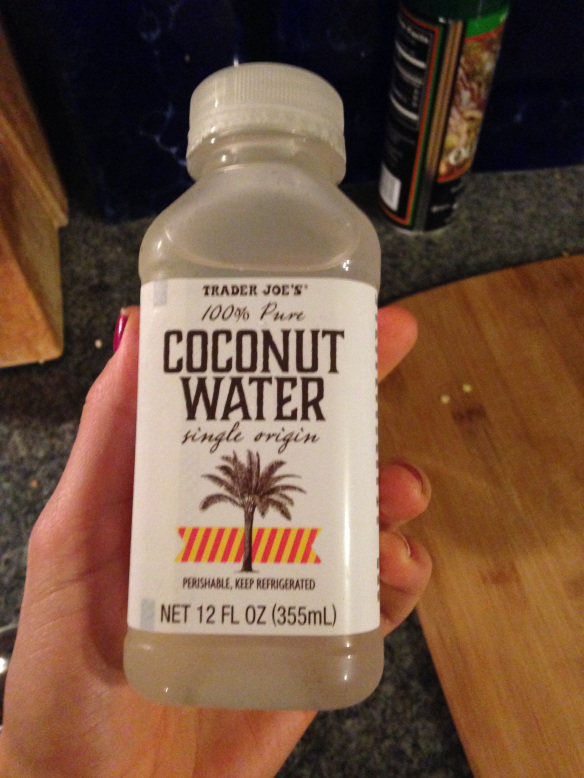 I got home around 4:00 and was STARVING
4:45 salad: (it had tons of stuff)
Kale, spinach, romaine, tomato, parsley, cucumber, artichoke hearts, roasted red pepper, onion, 10 olives, 1/4 avocado, 1/4 medium sweet potato(roasted), 1 Mahi mahi burger (from trader joes) sun-dried tomatoes, Hemp seeds, lemon juice, balsamic vinegar
(this picture is actually of a salad I had the other day, this one was MUCH bigger I promise)
Then I was off to the show!
By the time 7:00 rolled around I was hungry again
7:00- 4 suzies rice cakes, 2 hardboiled egg whites, more baby carrots, apple
9:00- one whole sliced bell pepper
FINALLY I'M HOME!!!!
I'm exhausted, but I'm looking forward to doing it all again tomorrow!!!
xoxoSYN
(Visited 40 times, 1 visits today)